Stroll Padstow Card
SKU: W383
Free delivery on Card, Wrap & Gift orders £25+
Lovely art greeting card by Liz Pope featuring Padstow Harbour. This is a suitable art card for any occasion as the inside has been left blank so you can add your own personal message.
Stroll Padstow Art Card by Liz Pope
Blank inside for a personal message
Square - 158 x 158 mm
Printed in the UK - FSC certified
Individually packaged with white envelope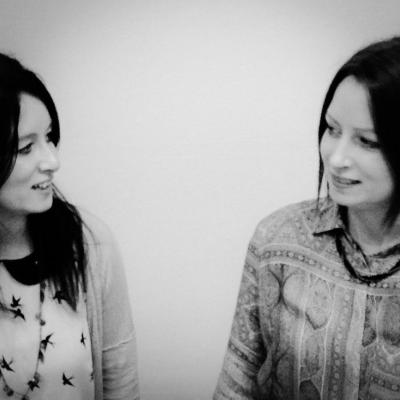 Liz and Kate have created art together since leaving Stafforshire University in 2001. They both gained a first class degree in Surface Pattern Design, a very broad course, which allows each student to find their own strengths.
During this time Kate became passionate about colour, often experimenting with bold shapes, combining pattern, collage and mixed media. Liz edged more towards illustration, she focused more on finer detail and line, soon finding a real style of her own.
They both still very much work with the same set of skills, mostly working together on commercial briefs, Liz sketching and then passing along to Kate to colour up. However when it comes to a one off fine artwork, they go their separate ways a little and let their individuality show through!
Liz will stop in her tracks and stare at a bunch of street signs, a twisted telephone wire, a spar shop or a road marking, imagining them in her paintings, she sees the smaller less obvious details.
Kate would rummage charity shops for old fabrics, books, anything she can layer paint onto and collage into her work. She often sees a landscape as if it where a large patchwork, in fact Liz describes Kate's paintings as patchworks of colour! They have a large collection of paintings and prints with the Whistlefish Galleries based in and around Cornwall. A perfect excuse to holiday down there, grabbing lots of photos for inspiration, especially Liz in her old VW Camper!
Many of their paintings are based on Cornish Seaside towns. They try to capture the quirkiness of the buildings, and the hustle and bustle of street life. More recently they've been enjoying painting London hotspots. Liz lets loose with details of London buses and taxis while Kate creates colourful skylines with interesting blocks of colour.
Their adventure as artists began back at Mum and Dads in the bedroom they grew up in! Turning their beds into desks! They now work at Liz's house in a small studio, that's full to the brim with paints, collage papers, children's books, sketch books, it's certainly the messiest room in the house!
good feeling card of summer times
This card is for my sister who goes to Padstow several times a year.
This brings back so many happy memories of when we used to live near Padstow.
I purchased several different cards and they are all beautiful and nice quality. I discovered and purchased some cards while on a vacation to Cornwall and ordered more once I returned home.
Pretty card appropriate for friends who have holidayed in the area
Simply stunning and great memories
Always stock up when on holiday and also online.
I purchased a load of Whistlefish cards whilst visiting Cornwall. They are now the only cards I send! Lovely designs for any occasion and great quality. My absolute favourite!
Fabulous cards at excellent pricing this is the second time I have ordered 10 cards on one order and I shall do so again.
Love the illustration of Padstow. Quality of card used is excellent and in the ten for £6 deal great value for money.
Card, Wrap & Gift orders greater than £25 will be delivered free to UK addresses. If the value of your order is less you will be charged £3.50.
Prints & Card Frame orders greater than £150 will be delivered free to UK addresses. If the value of your order is less you will be charged £5.00.
Framed Prints & Canvas orders greater than £150 will be delivered free to UK addresses. If the value of your order is less you will be charged £9.95.
Gift Sets & Hampers will incur a £9.95 delivery charge.
For more information about our delivery options please click here.
We want you to be happy with everything you purchase from us. If you are not happy you can return most items within thirty days of receipt as long as it is unused and in its original packaging.
We will be happy for you to exchange the item for a full refund. We are unable to refund any return postage charges and an exchange will incur an extra delivery charge.
For more information please click here.