Birthday Balloons Card
SKU: A160
Free delivery on Card, Wrap & Gift orders £25+
Rachel Baines little bunny is in danger of floating away holding these wonderful balloons! A colourful way to mark someone's special day, this embossed card will surely raise more than one smile. The inside is blank for you to write a greetings message.
Birthday Balloons Card
Featuring embossing
Blank inside for a personal message
Square - 158 x 158 mm
Printed in the UK - FSC certified
Individually packaged with brown envelope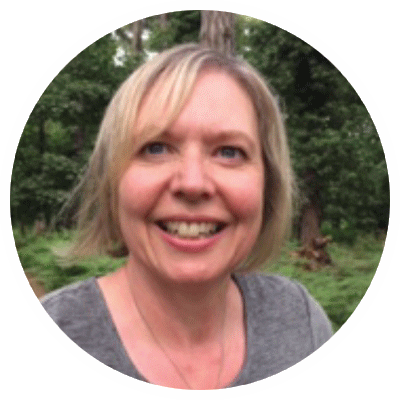 Rachel is an illustrator with over 24 years experience and has been designing adorable greetings cards for Whistlefish for a number of years. Featuring her playful characters such as Heston and Bella Bunny, Rachel brings her fun characters to life with every design she creates.
really pleased with whistlefish cards wouldn't purchase any others anymore.
Beautiful illustration and a quality card
this cheeky wee bunny should put a smile on anyones face - very simple but most effective.
lovely simple card. delicate and suitable for female or child.
Lovely card which would be suitable for a child or adult
Very cute. super for little ones
Excellent quality and very pretty colours. Highly recommend.
So cute! Ideal little ones birthday card when you can't find a great one with their ages on
Beautiful illustration. Perfect for small girl.
Beautiful cards, all Whistlefish cards are delightful, I am extremely pleased to have found Whistlefish. I have been delighted with all their cards that I have received.
Lovely cards, suitable for younger age group
Gorgeous card, really delighted with it. All their cards are really super quality.
Love these cards . Suitable for adults and children.. No more searching through shelves of cards .
This happy card has a quality 'feel' to it and is good for an adult or child. I love it
Lovely design and a very good quality card. Would recommend.
Beautiful .. would like more Birthday cards with written greetings
This is a really cute card and was well received by my friend and her 18 month old son!
Good for girls who are beyond kiddie cards with ages on and fine for certain adults
A general birthday card, like all your other cards well presented.
Love the colours, size and quality of Whistlefish cards. This is the second time I have purchased a bundle of cards from Whistlefish and will do again!
Card, Wrap & Gift orders greater than £25 will be delivered free to UK addresses. If the value of your order is less you will be charged £3.50.
Prints & Card Frame orders greater than £150 will be delivered free to UK addresses. If the value of your order is less you will be charged £5.00.
Framed Prints & Canvas orders are only available to be delivered to UK addresses and the shipping fee is £9.95.
Gift Sets & Hampers will incur a £9.95 delivery charge.
For more information about our delivery options please click here.
We want you to be happy with everything you purchase from us. If you are not happy you can return most items within thirty days of receipt as long as it is unused and in its original packaging.
We will be happy for you to exchange the item for a full refund. We are unable to refund any return postage charges and an exchange will incur an extra delivery charge.
For more information please click here.