Free delivery on Card, Wrap & Gift orders £25+
Lamb Locked Art Card by Gerry Plumb
Blank inside for a personal message
Square - 158 x 158 mm
Printed

in the UK on FSC certified, 100% Recycled Paper

Individually packaged with recycled white envelope using a 100% recyclable sticker
Whistlefish Naked Cards - Sustainable Zero Plastic Card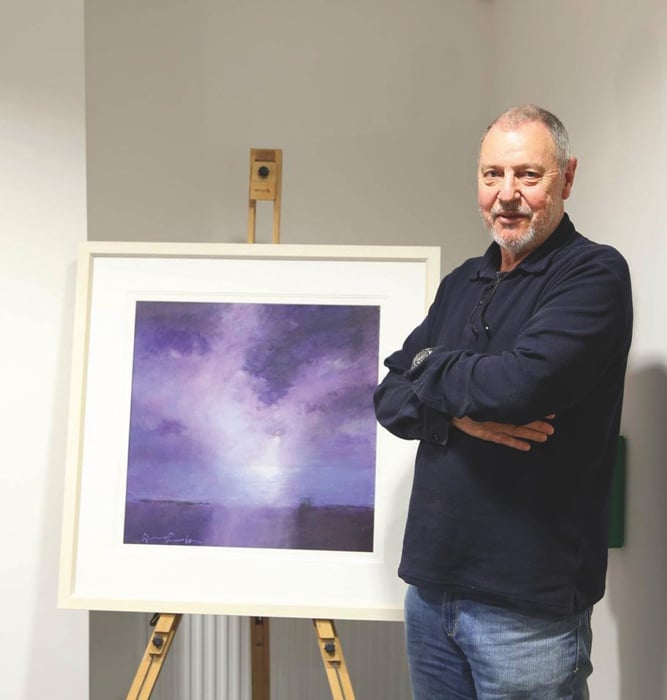 Gerry Plumb is a firm favourite. A Lifelong fascination with the sea and many sailing trips to the West Country eventually tempted him to settle in a 17th Century Water Mill in the very far west of Cornwall. Gerry has the most remarkable ability to translate great humour into fabulous artwork.
Gorgeous quality and unique designs
Good quality card which suited my friend who loves sheep and spuns her own wool Geat success
Fun and appealing to any sheep lover
Excellent artwork and quality.
Highly original card, have sent this a few times to friends and family, very popular card, amazing quality and value.
Lovely humour. Sometimes 'phone boxes near where I live do have sheep wandering around them.
Whistlefish cards are excellent and great value.
Love the titles of this artist's cards.
love the comedy cards. well done.
REALLY LOVED THIS DESIGN. THE COLOURS WERE ESPECIALLY VIBRANT.IT WOULD HAVE LOOKED GOOD AS A LARGER SIZE CARD.
Keeping these in the drawer until Christmas!
LAUGHED OUT LOUD WHEN I SAW THIS ONE AND HAVE SENT TO SEVERAL FRIENDS AS WE ALL NEED SOMETHING TO SMIL AT RIGHT NOW THANKS XX
Amusing. Would be suitable for male or female.