Narcissus And Bluebells Floral Art Card
by Jess Trotman
SKU: A139
Free delivery on Card, Wrap & Gift orders £25+
Spring has arrived at last and these wonderful flowers announce it with their lovely colours and heady scent that you can almost smell. This bluebells and narcissus design by artist Jess Trotman is suitable for most occasions and the inside is blank for a personal message from you
Narcissus and Bluebells Floral Art Card by Jess Trotman
Blank inside for a personal message
Square - 158 x 158 mm
Printed in the UK - FSC certified
Individually packaged with brown envelope"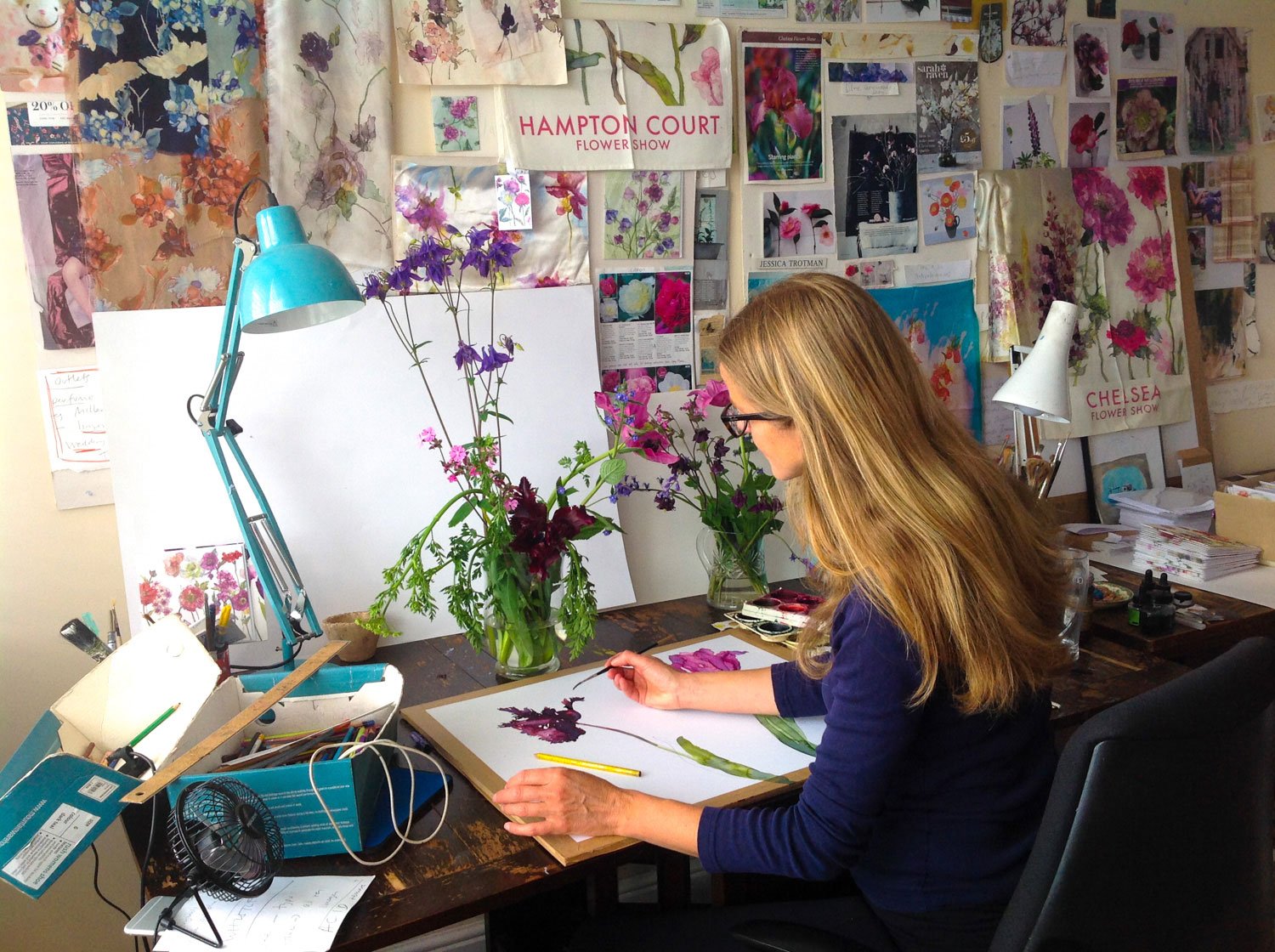 Born in Devon in 1970 and brought up in a small village next to the river Tavy,  Jess was immersed in nature from a young age.
Jess studied Textile design at Falmouth and then Winchester school of Art graduating in 1992 with a BA hons .
Beautiful, good quality cards
A gently attractive picture, suitable for most ages.
A beautiful card suitable for any occasion. Have had lovely comments on the card I have sent.
Truly gorgeous, hard to give it away, might just frame it!
Lovely print and good quality.
Good quality cards, beautiful art work. Altogether ordered a variety of 30 art cards and delighted with them all
Beautiful design and excellent quality card
It's the perfect card for every occasion. Suitable for birthdays, deaths and 'just to say hello'.
Excellent quality and extremely good value for money.
A really beautiful card printed on good quality textured card. I have sent this card to several friends.
Such good quality card, love the spring flowers.
Lovely card which also would be lovely to paint.
Love all your floral art cards
Very pleased with the card, have just sent it to my friend for her birthday
Attractive combination of flowers& bulbs, &I particularly like the colour combinations & subtlety of shading
Card, Wrap & Gift orders greater than £25 will be delivered free to UK addresses. If the value of your order is less you will be charged £3.50.
Prints & Card Frame orders greater than £150 will be delivered free to UK addresses. If the value of your order is less you will be charged £5.00.
Framed Prints & Canvas orders are only available to be delivered to UK addresses and the shipping fee is £9.95.
Gift Sets & Hampers will incur a £9.95 delivery charge.
For more information about our delivery options please click here.
We want you to be happy with everything you purchase from us. If you are not happy you can return most items within thirty days of receipt as long as it is unused and in its original packaging.
We will be happy for you to exchange the item for a full refund. We are unable to refund any return postage charges and an exchange will incur an extra delivery charge.
For more information please click here.