Free delivery on Card, Wrap & Gift orders £25+
Add a pop of colour and coastal splash in the kitchen with this big, cover-all apron featuring much loved Sea Mist & Poppies artwork by Hannah Cole. There's also a handy front pocket for culinary essentials.
Sea Mist & Poppies Apron by Hannah Cole
100% cotton fabric
Adjustable straps
Front pocket
Machine wash at 40 degrees
Printed in the UK
UK delivery only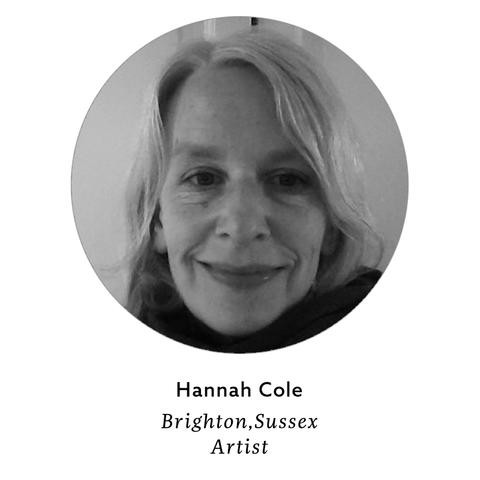 Hannah grew up in North Devon, and is now based in Brighton.
She graduated from the University of Brighton in 1994 with a degree in Illustration, and worked in illustration for several years, before starting to exhibit her paintings in their own right.
Lovely quality and very pretty illustration!
Absolutely love the quality of this apron.
Good quality and lovely like all Whistlefish products!
ABSOLUTELY DELIGHTED WITH THE APRON, HIGH QUALITY, GREAT SCENERY
Bought this as a Christmas present, wonderful quality
Fantastic apron, lovely picture. I like the way the apron ties up, suitable for all sizes.
Beautiful design and lovely thick material. Wish I'd bought one for myself as well!
Very good quality. Love the way it is fully adjustable with the neck and back tie being the same so the tighter you tie the back the higher the apron comes up. Haven't had this on any other apron I've owned. What a great idea.
I bought 2 Sea Mist aprons one for myself and one for my mother. The design is lovely and material of good quality. However they do seem to be very long, which is good in so much as it covers ones clothes but rather too long for anyone under 5 foot 5 inches!
I think the mechanics of this apron are amazing and you would advertise them more. Wonderful idea.
I so loved the first apron I purc hased that I returned to purcahse more. The original purcahse was part of a Birthday present, the others were bought for presents AND one for myself. The quality, design and value is second to none, I am thoroughly pleased with the whole purchases and would certainly recommend the shop to friends.
Look good, but all 3 have been given as presents so can't comment on much.
Am more than pleased with the aprons I purchased, excellent quality,and great value for money, the design is so different to any I have seen in the shops.. Feel happy to give the as gifts.!.
Sent this to my sister who holds charity 'food do's'. She was absolutely delighted with it, loving the quality and especially the colourful design. It was admired by all,who had not seen any designs so pretty. Wendy.
I am very pleased with this apron it is beautiful and well made, an ideal gift for a friend or I may just keep it as a gift for me!
Lovely heavy weight fabric. Clever design of adjusting length of neck strap makes it very comfortable in use
Card, Wrap & Gift orders greater than £25 will be delivered free to UK addresses. If the value of your order is less you will be charged £3.50.
Prints & Card Frame orders greater than £150 will be delivered free to UK addresses. If the value of your order is less you will be charged £5.00.
Framed Prints & Canvas orders greater than £150 will be delivered free to UK addresses. If the value of your order is less you will be charged £9.95.
Gift Sets & Hampers will incur a £9.95 delivery charge.
For more information about our delivery options please click here.
We want you to be happy with everything you purchase from us. If you are not happy you can return most items within thirty days of receipt as long as it is unused and in its original packaging.
We will be happy for you to exchange the item for a full refund. We are unable to refund any return postage charges and an exchange will incur an extra delivery charge.
For more information please click here.