Free delivery on Card, Wrap & Gift orders £25+
Spruce up your shopping with this fantastic tote bag featuring a Sea Mist & Poppies print by Hannah Cole. Strong and sturdy it'll carry all your shopping or beachwear. It's also washable which makes it a stylish way to do your bit for the environment!
Sea Mist & Poppies Tote Bag by Hannah Cole
100% cotton fabric
Bag size 470 x 470 mm
Machine wash at 40 degrees
Printed in the UK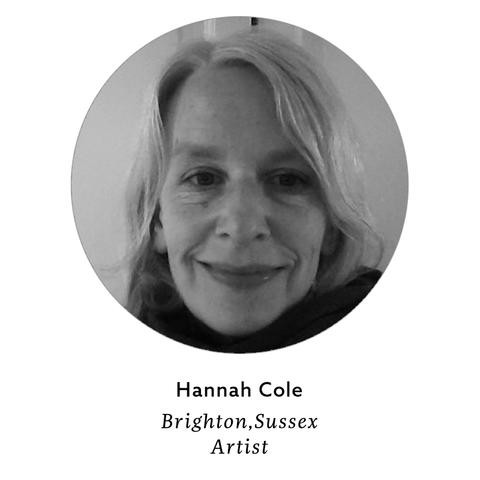 Hannah grew up in North Devon, and is now based in Brighton.
She graduated from the University of Brighton in 1994 with a degree in Illustration, and worked in illustration for several years, before starting to exhibit her paintings in their own right.
A good size tote bag, perfect for my holidays. Big enough to carry beach towels, wine and a picnic. Good strong quality too.
I was going to use this a birthday give but decided to keep it for myself and use it as a beach bag as its so pretty!
Fantastic quality and a beautiful design. I treated myself to this as a birthday present and can't wait to use it when in the summer. Perfect for files for work or as a shopping bag.
Nice size, looks good quality fabric, great to look at. Bought as Christmas present, so not been used.
This is a beautiful bag, bought as a gift not given just yet but I'm sure it will be well used!
A beautiful useful bag - looking forward to giving it to a friend for her birthday
Such a lovely bag so I bought two !
Lovely large bag. Perfect for days out.
A very well made, substantial tote bag. Can be used for shopping, beach bag, picnic bag etc. Lovely long straps, and washable! Great value for money. Love the art work on exterior, it's like having a bit of Cornwall at home
Very pretty and great quality.
Love to look at your website,having lived in the area for over thirty years I'm now back home in the north we really do not have a whistlefish retail store so always go to your site an can always find lovely cards.gifts an fantastic prints and canvas incorporating the lovely south west.i think these lovely canvas bags are so different,well made and gets lots of interest from friends .The online service is brilliant.order one day here within two and always fantastically well packed.Thank you and well done a very happy shopper.
Brilliant tote bag. Ideal for using as a shopper, sturdy material and really practical size. Lovely print on it. Amazing value for the price and a lovely gift.
bought this bag as a present for a friend and they absolutely love it. It is a good quality spacious tote bag. So good I bought a similar one for myself!
All products designed by Hannah Cole are gorgeous. Buy them! x
Card, Wrap & Gift orders greater than £25 will be delivered free to UK addresses. If the value of your order is less you will be charged £3.50.
Prints & Card Frame orders greater than £150 will be delivered free to UK addresses. If the value of your order is less you will be charged £5.00.
Framed Prints & Canvas orders greater than £150 will be delivered free to UK addresses. If the value of your order is less you will be charged £9.95.
Gift Sets & Hampers will incur a £9.95 delivery charge.
For more information about our delivery options please click here.
We want you to be happy with everything you purchase from us. If you are not happy you can return most items within thirty days of receipt as long as it is unused and in its original packaging.
We will be happy for you to exchange the item for a full refund. We are unable to refund any return postage charges and an exchange will incur an extra delivery charge.
For more information please click here.