Every parent can relate to this! Our favourite humour artist Gerry Plumb has captured that over excited child at Christmas and the moment before a rude awakening for Mum & Dad!
Silent Night Christmas Card by Gerry Plumb

Inside caption - 'Wishing you a Merry Christmas and a Happy New Year'

Square - 158 x 158 mm
Printed

 

in the UK on FSC certified, 100% Recycled Paper

Individually packaged with a recycled cream envelope using a 100% recyclable sticker
Whistlefish Naked Cards - Sustainable Zero Plastic Card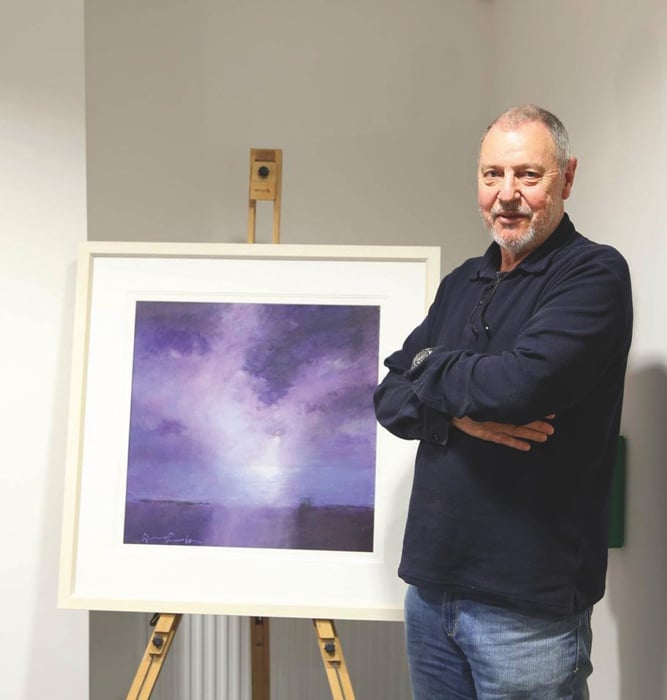 Gerry Plumb is a firm favourite. A Lifelong fascination with the sea and many sailing trips to the West Country eventually tempted him to settle in a 17th Century Water Mill in the very far west of Cornwall. Gerry has the most remarkable ability to translate great humour into fabulous artwork.
Ha, funny card. It's a long time ago but remember this on Christmas morning!
Made me smile as I can remember doing this to my mum and dad over 50 years ago
Gerry - you MUST always put the title somewhere INSIDE the card, NOT on the back cover - otherwise many people won't make the 'Silent Night' association and so miss much of the point of your visual humour. Card has broad generational appeal as all of us have been (or are about to be) the perpetrators and most people have also been the victims.
An all-too-familiar scene for my sister, who this is intended for! Great size card and quality. I'm sure will receive many chuckles.
Another lovely card from Whistlefish, as are they all. Good quality, original and great value for money
Card, Wrap & Gift orders greater than £25 will be delivered free to UK addresses. If the value of your order is less, you will be charged £3.50.
Prints & Card Frame orders greater than £150 will be delivered free to UK addresses. If the value of your order is less, you will be charged £5.00.
Framed Prints & Canvas orders are only available to be delivered to UK addresses and the shipping fee is £15.95.
Gift Sets & Hampers will incur a £15.95 delivery charge.
For more information about our delivery options please click here.
We want you to be happy with everything you purchase from us. If you are not happy you can return most items within thirty days of receipt as long as it is unused and in its original packaging.
We will be happy for you to exchange the item for a full refund. We are unable to refund any return postage charges and an exchange will incur an extra delivery charge.
For more information please click here.