Springer Spaniel I Art Card
SKU: B387
Free delivery on Card, Wrap & Gift orders £25+
Springer Spaniel I Art Card by James Bartholomew. This card is pre-packed with a white envelope and measures 158 x 158 mm.
Springer Spaniel I Art Card by James Bartholomew
Blank inside for a personal message
Square - 158 x 158 mm
Printed in the UK - FSC certified
Individually packaged with white envelope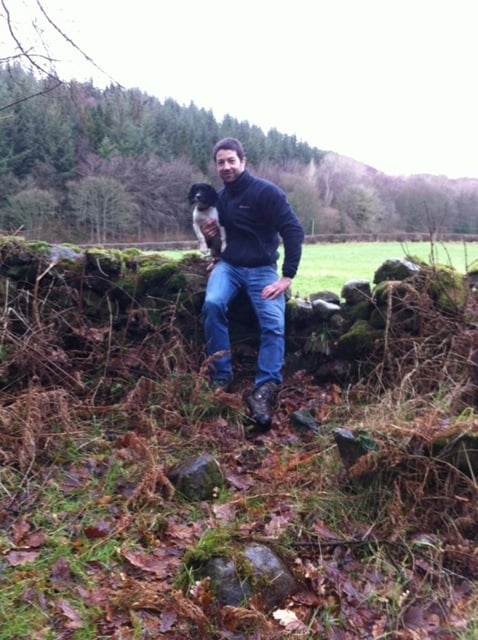 James Bartholomew's aim in his work is to convey to the viewer the mood of the scene, portraying the weather, the light, the movement and energy that he sees. Looking at his wonderful dynamic seascapes, you can see that he has achieved his aim in spades.
Love this artist's work...these cards are just gorgeous and excellent quality.
It fits perfectly for a friend with dogs very like the illustration . Beautiful representation of the character of the breed. Thank you to artist.
Beautiful card, especially for a dog lover
I have bought many of the 'animals' card from the Art collection and have to say they are all of such fabulous quality and this one is of no exception. Can't wait to give it to my friend who owns a spaniel!
I think all of the animal Art cards on Whistlefish are stunning and this one is no exception. Cannot wait to give to my friend who has a spaniel that looks just like the one on here. I am always so pleased with the quality of Whistlefish cards!
I purchased a number of greetings cards, including this one. All the cards are fantastic quality. They are good quality card, not flimsy like some cheaper cards. I would definitely recommend these cards to send to loved ones.
Always beautiful cards lovely quality
Beautiful art work ,love the detail.
Lovely pic relevant to family has we have one. Have not time to review each card ordered but all are lovely cards and will order again when needed. Thanks for swift postage as well under trying times.
The artist, James Bartholomew, has captured this Spaniel beautifully. Great sized cards for a very reasonable price.
It is avery good likeness to the Spaniel Gog Some I have seen have been terrible. This is so lifelike I bought 4 for my Daughter to send to people who would appreciate such a lovely card
Card, Wrap & Gift orders greater than £25 will be delivered free to UK addresses. If the value of your order is less you will be charged £3.50.
Prints & Card Frame orders greater than £150 will be delivered free to UK addresses. If the value of your order is less you will be charged £5.00.
Framed Prints & Canvas orders are only available to be delivered to UK addresses and the shipping fee is £9.95.
Gift Sets & Hampers will incur a £9.95 delivery charge.
For more information about our delivery options please click here.
We want you to be happy with everything you purchase from us. If you are not happy you can return most items within thirty days of receipt as long as it is unused and in its original packaging.
We will be happy for you to exchange the item for a full refund. We are unable to refund any return postage charges and an exchange will incur an extra delivery charge.
For more information please click here.