Three Sheep to the Wind Art Cardhe Wind
by Gerry Plumb
SKU: B758
Free delivery on Card, Wrap & Gift orders £25+
Three Sheep to the Wind Art Card by Gerry Plumb
Blank inside for a personal message
Square - 158 x 158 mm
Printed

in the UK on FSC certified, 100% Recycled Paper

Individually packaged with recycled white envelope using a 100% recyclable sticker
Whistlefish Naked Cards - Sustainable Zero Plastic Card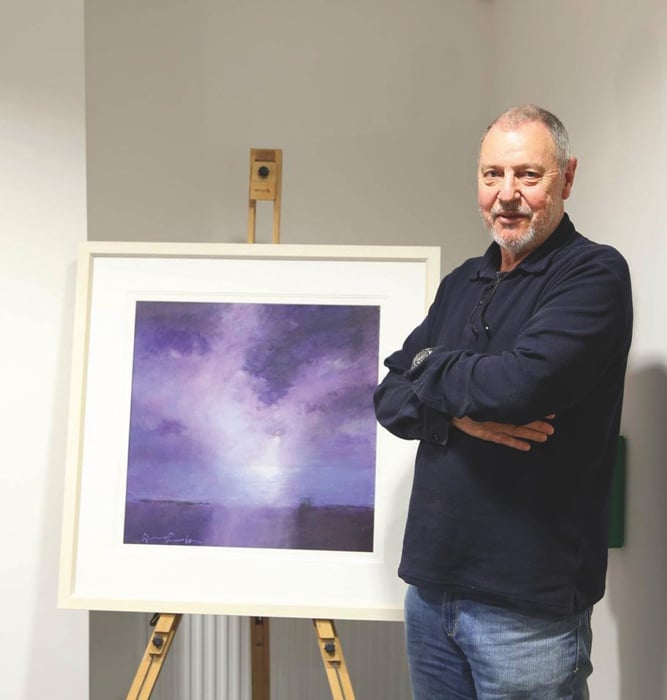 Gerry Plumb is a firm favourite. A Lifelong fascination with the sea and many sailing trips to the West Country eventually tempted him to settle in a 17th Century Water Mill in the very far west of Cornwall. Gerry has the most remarkable ability to translate great humour into fabulous artwork.
Amusing. Perfect for certain people!
I love the humour and live of an island where after each severe gale you go out to see what is missing and what has turned up! No sheep so far in the collection.
Excellent quality cards - we look forward to the next range of humorous cards in time for next years birthdays etc
What can I add? Your cards always delightfully humorous and attractive
Great for Male birthday card for those with a sense of humour.
Another card I love, it's funny and cute.
Good amusing card but I did have to explain the joke!
Good fun and amusing card
LAUGHED OUT LOUD WHEN I SAW THIS ONE AND HAVE SENT TO SEVERAL FRIENDS AS WE ALL NEED SOMETHING TO SMIL AT RIGHT NOW THANKS XX
Card is great but not sure why I choose sheep :-)