Tulips And Hellebore Floral Art Card
by Jess Trotman
SKU: A140
Free delivery on Card, Wrap & Gift orders £25+
Hellebore is such a pretty flower, with its delicate heart-shaped flowers, and it teams so well with the tulips and other lovely blooms on this card. Artist Jess Trotman has a delicate knack of bringing out the best in these delightful flowers. Blank inside for your own greeting.
Tulips And Hellebore Floral Art Card
Blank inside for a personal message
Square - 158 x 158 mm
Printed in the UK - FSC certified
Individually packaged with white envelope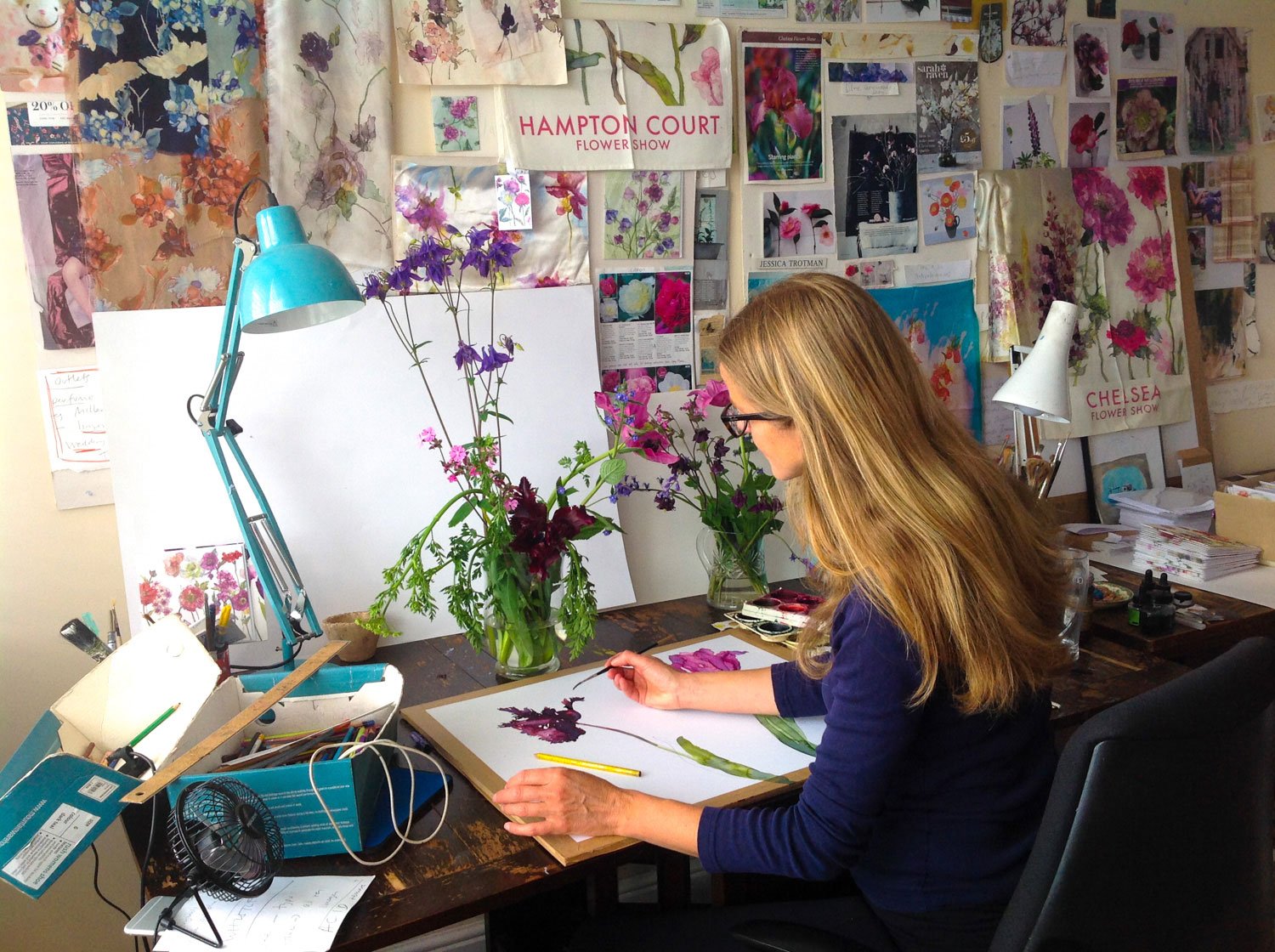 Born in Devon in 1970 and brought up in a small village next to the river Tavy,  Jess was immersed in nature from a young age.
Jess studied Textile design at Falmouth and then Winchester school of Art graduating in 1992 with a BA hons .
I recently bought a selection of Gift Wrap, Cards and Gift Cards. I cannot fault anything, the quality of the goods and the service from Whistlefish is excellent. I will most certainly be back!
So good I want to order again asap
Great quality and a great price!
A beautiful card. Very good quality.
Love all of her work! Useful for many occasions.
a repeat order of this card so that speaks for itself
Love these cards, beautiful water colours.
I sometimes use this card as an alternative to a bereavement card. It's left blank for a personal message, which is useful. Excellent quality card and envelope.
Love all the cards I bought, the paper used is really good quality and every picture is beautiful.
I bought a selection of cards and they were all good quality and nice designs. I liked this one in particular.
One of those "cover any eventuality " cards ; and super colours as well.
Brilliant. Great quality. Just perfect.
Good quality card. Purchased on offer. Great value.
Just love the quality of the card and artistic interpretation.
Card, Wrap & Gift orders greater than £25 will be delivered free to UK addresses. If the value of your order is less you will be charged £3.50.
Prints & Card Frame orders greater than £150 will be delivered free to UK addresses. If the value of your order is less you will be charged £5.00.
Framed Prints & Canvas orders are only available to be delivered to UK addresses and the shipping fee is £9.95.
Gift Sets & Hampers will incur a £9.95 delivery charge.
For more information about our delivery options please click here.
We want you to be happy with everything you purchase from us. If you are not happy you can return most items within thirty days of receipt as long as it is unused and in its original packaging.
We will be happy for you to exchange the item for a full refund. We are unable to refund any return postage charges and an exchange will incur an extra delivery charge.
For more information please click here.