Say goodbye to the spiky stubble with this wonderful wet shave kit perfect for your everyday shaving needs.
This great value kit comes packed with; a bar of shave soap, a coconut shaving bowl, a shave brush, all packaged together inside a screen printed, hessian drawstring bag.
Kit Contents:
Coconut Shaving Bowl
Bamboo Shaving Brush
Shaving Soap
Hessian Drawstring Bag
Shave Soap Ingredients:

Ingredients
Sodium Cocoate, Sodium Olivate, Aqua, Sodium Castorate, Hydrogenated Soybean Oil, Clay, Aloe Vera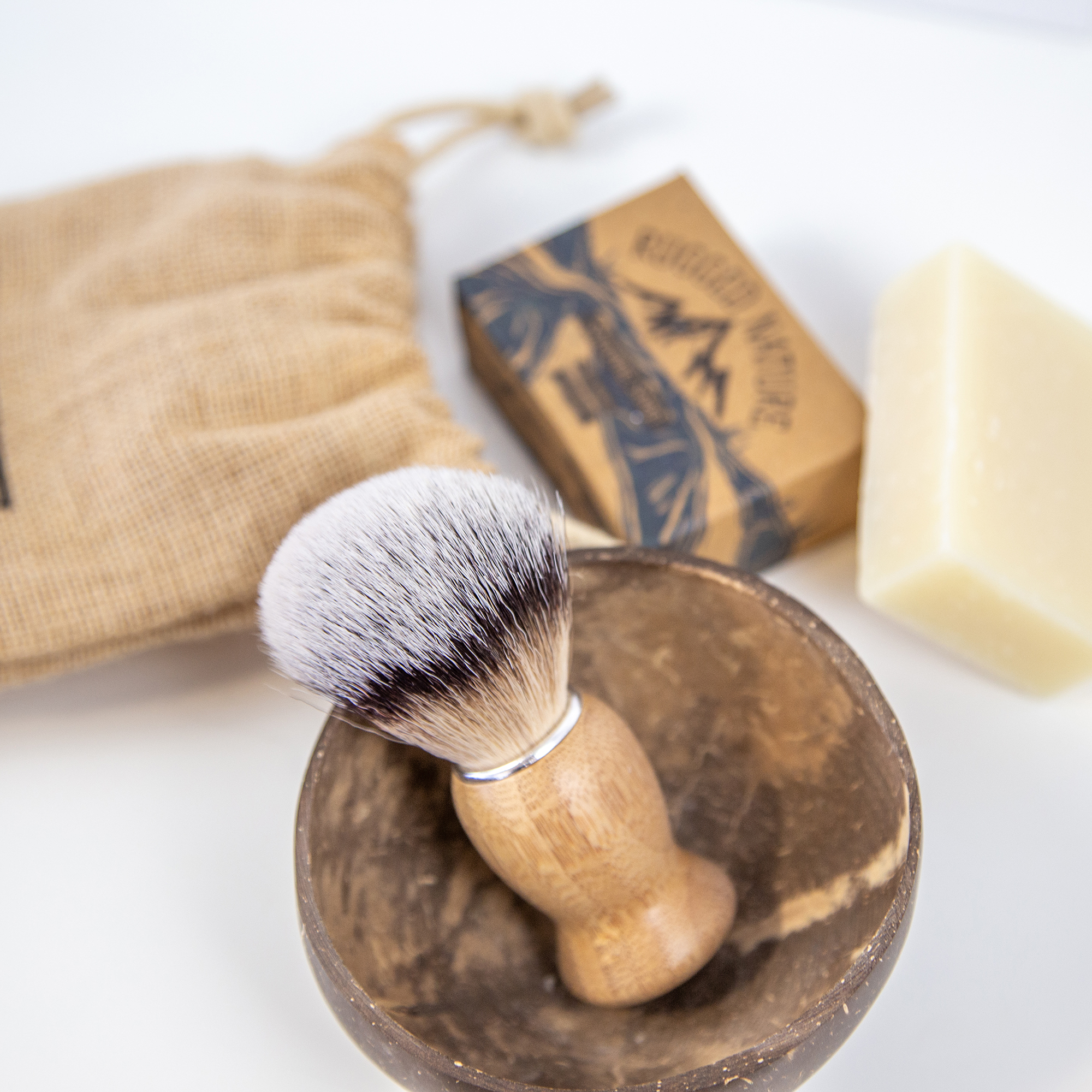 Rugged Nature is an expanding brand of natural cosmetics, and if you haven't tried it out yet, we would invite you to give it a go! This amazing variety of products are all handcrafted using only the very best 100% natural ingredients such as Shea Butter and Cedarwood oil.
No reviews yet, check back soon!