Whistlefish was founded by Lyn Thompson in 1996. An ambitious, young artist with a passion for florals and animals, she lovingly grew the company to become one of Cornwall's most-loved card and art brands, now with 12 shops in South West England.

We celebrate the everyday in an extraordinary way, bringing the joy of Cornwall into homes everywhere with beautiful, sustainable cards, art and gifts at affordable prices.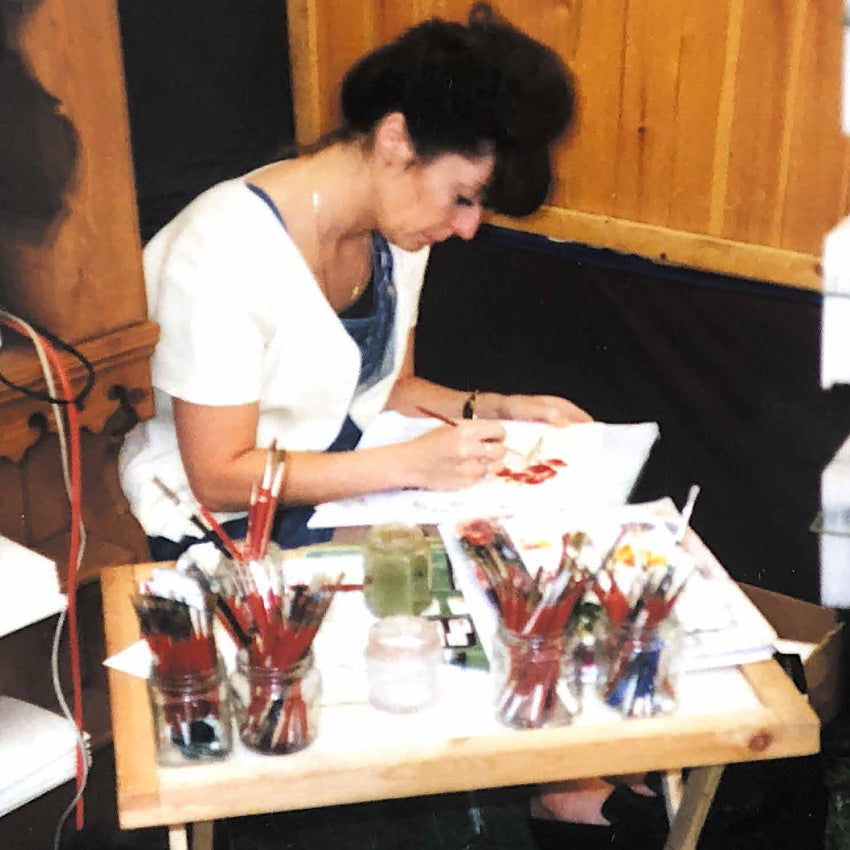 EARLY DAYS
Whilst serving in the Royal Navy, art lover Lyn would attend craft fairs around Cornwall and sell her hand painted cards. Her pressed and painted floral designs became exceedingly popular and she'd sell dried flowers alongside her cards at weekends,working out of The Old Forge in Marizion. In 1992 Lyn left the navy and dedicated full time to craft fairs where she would paint as people watched.

In 1996 Lyn received a £3500 loan from The Prince's Trust and with this money was able to set up Milkwood Publishing. She rented a small studio space in Helston, made her first print run of six designs and purchased a phone fax machine!
Lyn opened her very first shop in St Ives in 1997 - 'The Whistlefish Gallery' - named after the small fish commonly found in rockpools of this charming seaside town. For the next few years the company grew rapidly, outgrowing the studio space and recruiting artists for the first time to join her in creating artwork.
Above; St Ives galleries, 1997 & 2001.
Below; Still going and newly refurbished in 2022.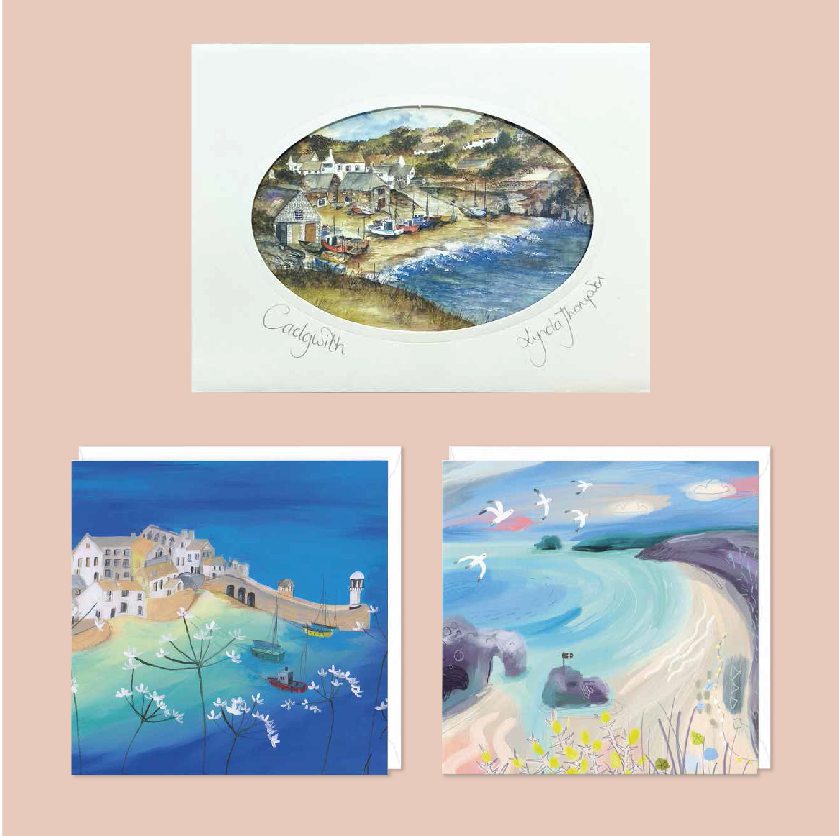 Above, one of the first Milkwood coastal prints alongside our coastal designs today.
BLOOMING THROUGH THE YEARS
Lyn's love of florals, animals and the Cornish coastline has transcended over two and a half decades. These are the staples, reinvented year after year, that are synonymous with the Whistlefish brand.

Lyn is still heading up the business today, ensuring the same beauty, care and a little bit of sparkle is woven into every design our in-studio artists create. Vibrant colours, positive messages and original art alongside our unwaivering dedication to produce the best quality goods at the most affordable prices all whilst never compromising on green matters, is what makes Whistlefish unique.
Above, original Milkwood floral art alongside our floral art today.
happy
We shine and sparkle and bring a touch of magic to peoples days
ethical
We are always considerate and make sustainable choices
affordable
We make luxury products at affordable prices, giving access to all

real
We are proud of our provenance and authentic in our Cornish roots
trail blazers
Our designs are fresh and unique and we inspire creativity
THESE ARE THE HEART OF EVERYTHING WE DO