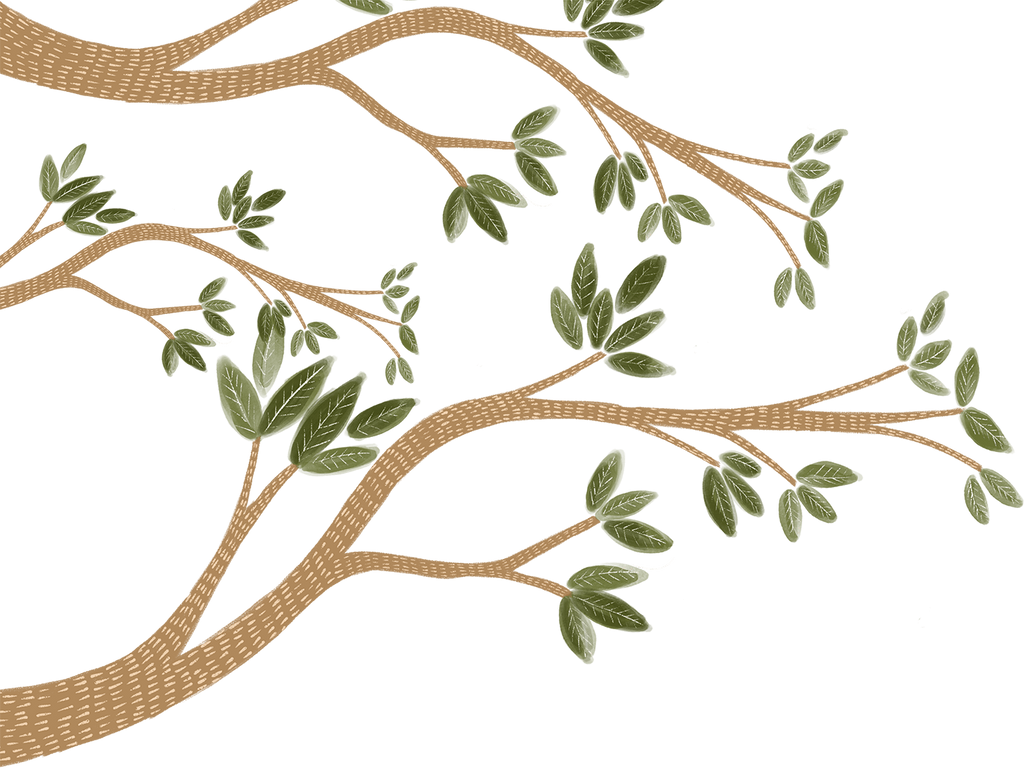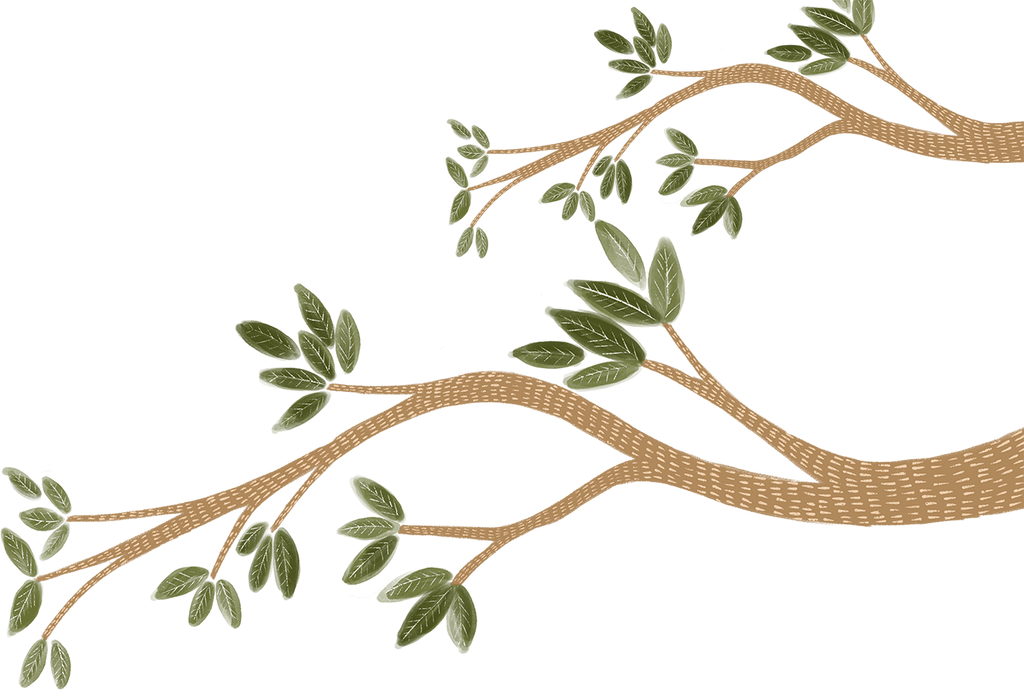 Green Matters - Sustainable Greetings Cards
Green Matters is the Whistlefish commitment to creating a sustainable future.
Here at Whistlefish, Green Matters is at the heart of everything we do. From design and creation, to distribution and post-purchase longevity, every day we continue to work hard and creatively to reduce our impact on the environment.
We recognise that as a business we rely on the resources that the Earth provides. Wherever possible we use sustainable materials and reduce our demand for natural resources by making our production and operation ever-more efficient. To us, Green does matter and we're focusing passionately on our 5 pledges, to connect with, protect or enhance the environment.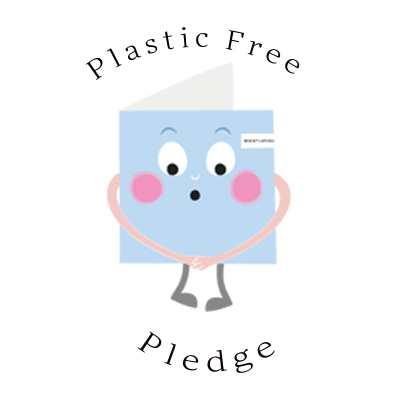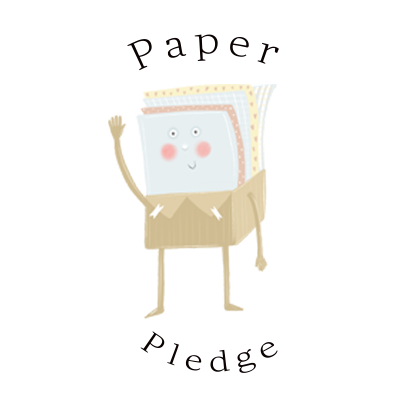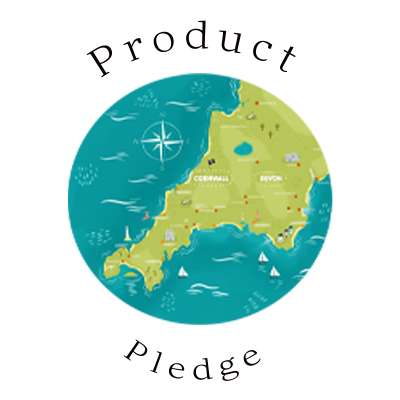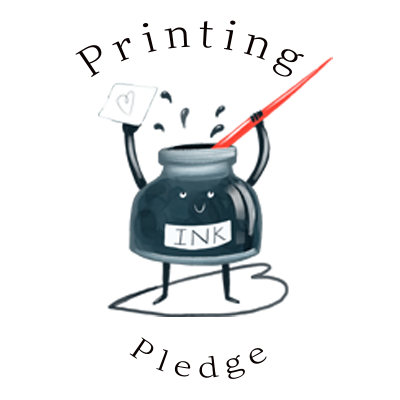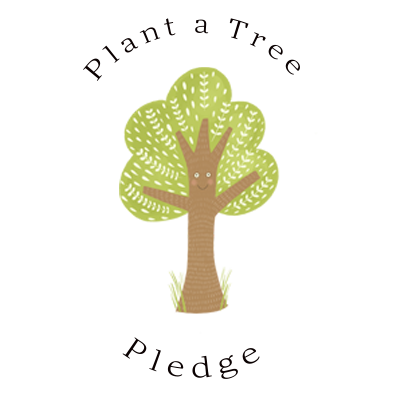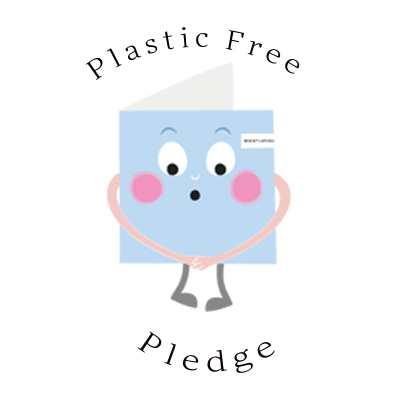 Plastic Free Pledge
We are concerned about the impact of plastics on our environment and have made a commitment to remove all plastic packaging slips. In 2020, we introduced plastic free 'Naked Cards', first of all with our Christmas range of cards and following on from that successful launch, we then rolled out the same plastic free packaging across our full range of greeting cards.
We did this by adding a 100% recyclable sticker to our cards that holds the card and envelope together without the need for a spec of plastic packaging.
We worked out that in 2021 alone we have saved 6.3 million plastic slips from landfill. In fact if you laid out all of these back to back you would have a length of plastic that stretched a little further than the journey from Lands End all the way to John O'Groats.
Our commitment to removing plastic from our product range does not stop at our cards, we have also removed the single use plastic slip that once held our wrapping paper packs together, and replaced it with a recycled paper belly band.
We've also removed the plastic bags that used to hold our tea towels and aprons, again replacing these with recycled paper belly bands. The label that was attached to the textiles by a plastic kimble has also been jettisoned, with all the necessary information now being held on the recycled paper belly band.
The corners of our framed prints and canvas previously protected by plastic corners, are now covered by recyclable cardboard alternatives, ensuring another piece of plastic has been removed from our product range.
This year we are moving away from our in-store gift cards being produced using a plastic card and will be migrating to a paper based alternative, removing thousands of plastic cards from our product range.
We recognise that there is still more to do and we are committed to removing as much as plastic as we can from our ranges as the year progresses.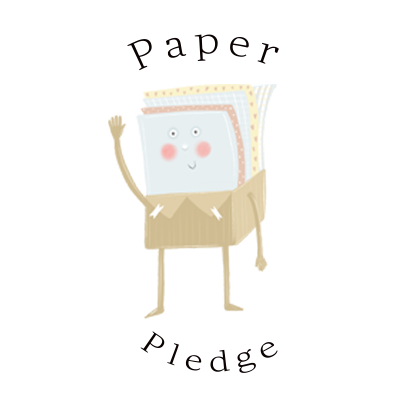 Paper Pledge
We are proud of our commitment to using sustainable paper and are Forest Stewardship Council® FSC® certified (licence FSC®C004002).
Our cards are printed on 100% recycled paper and our envelopes are made from either FSC® Recycled or FSC® Mix Credit papers. This combination of both sustainable source and recycled paper ensures a minimal environmental impact when choosing your cards from Whistlefish.
Most of the energy used in paper production is renewable and carbon intensity is surprisingly low compared to other industries. In fact; 'The print and paper industry is one of the lowest industrial greenhouse emitters in Europe, accounting for just 0.8% of emissions. This is low compared to non-metallic mineral products industries (5.6%) and basic metal industries (4.8%).' European Environmental Agency Annual European Union Greenhouse Gas Inventory 1990-2018, 2020.
Forest Stewardship Council® (FSC®) certification provides consumers with the choice to choose forest products like paper and wood that have been obtained in an environmentally-friendly, socially accountable and economically feasible manner. The last decade has seen over 90 million hectares being certified according to FSC® standards in upwards of 70 countries. Thousands of products around the world use the are FSC® standard and trademark. It is recognised as a symbol between governments, private industry and discerning consumers about the environmentally friendly nature of the product. This certification shows the commitment of our company and its people towards preserving the world's forests.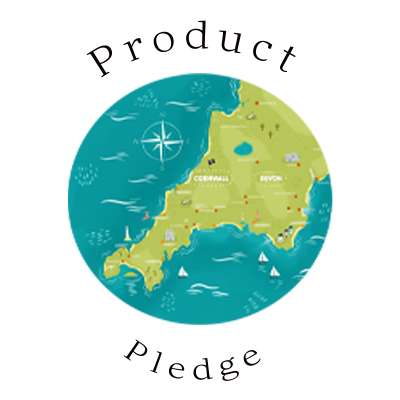 Product Pledge
We buy British (and favourably Cornish) whenever we can. By buying British we are ensuring product miles are minimised, while at the same time supporting British Industry – with the employment and community benefits it brings.
Coming from being a small business ourselves we also try to support other small, local businesses – often specialist producers who have a real enthusiasm for their trade and a determination to supply like-minded retailers. We focus on working closely with people who share our environmental and ethical values, and championing prosperity in Cornwall.
By sourcing products locally we not only support local communities but we also reduce our carbon footprint by not having to import goods from elsewhere in the world.
We also take steps in house to ensure that the products we manufacture ourselves are made as sustainably as possible. Most of what we make here at Whistlefish HQ are our art prints, frames and canvases. All of our wood comes from suppliers who have the same Forest Stewardship Council certification that we use for our paper products. Our printing and framing experts, who all live locally in Cornwall, are careful to use our wood supplies as sustainably as possible. A good example of this is how we use the offcuts of wood that are produced when making our full size framed art prints, to create our popular card frames that customers use to turn our greeting cards into a work of art for their walls!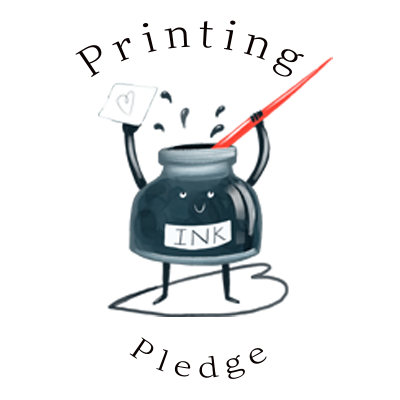 Printing Pledge
We work with local printing companies that are committed to constantly working on increasing their efficiency and capacity to deliver the highest sustainability standards, shrinking their carbon footprint, cutting energy consumption and reducing waste.
Vegetable-based inks are used when printing our cards and wrap, and any waste ink is taken away and used as fuel in furnaces in place of coal, gas or oil or used as a hardening in making concrete. Our South West printing companies use one of the most energy-efficient presses currently available and create completely recyclable printing plates.
As part of their commitment to a sustainable future, our printers operate a Zero Foil 2 Landfill scheme. specialist finishing processes ensure print remains fully-recyclable, it's very hard to find waste companies who will recycle bulky foil waste generated during the manufacturing process. This means that thousands of tonnes of foil waste are unnecessarily landfilled across the UK each year.
The scheme, which is facilitated by Prism Environmental turns 100% of our foil waste into solid recovered fuel – which means it is shredded and used as an alternative to fossil fuels. It has a variety of uses, particularly in heating cement kilns.
We have also committed to ensuring that all the foiling finishes on our cards are all 100% recyclable without the need to cut these sections out of our cards. There's a misconception that as soon as you put any foil on your print, you can't recycle it any more. This is simply not true and print containing hot foiling (like the shiny goodness that you'll find on the front of some of our cards) can be recycled with the rest of the card in the cardboard/paper recycling bin.
This is possible as Once transferred, foil is so incredibly thin (less than 2.5µm (microns) thick), that it completely dissipates within the re-pulping process. The coating weight is often less than conventional inks. Foil used on recyclable material can be re-pulped in the normal waste streams and foil is a dry, solvent-free method of prints.
We also ensure that all printers that we work with have effective recycling schemes which are reducing, and attempting to eliminate, print and paper waste in landfill. As an example, one of our regular printers have a policy where they turn any damaged paper into pads and use scrap paper for printing internal emails and documents. We feel that by choosing printing partners whose internal commitments to a sustainable future mirror our own, we are ensuring that we are doing all we can to show that when done responsibly, printing is a clean, green industry.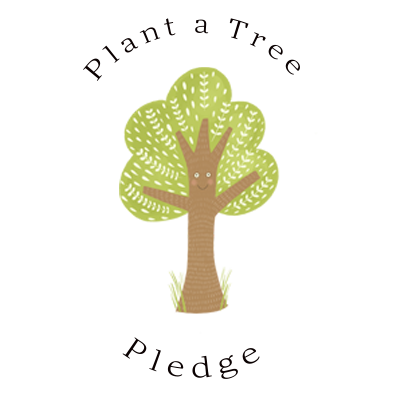 Plant a Tree Pledge
We recognise that paper is the main resource that we use in our business and without it we wouldn't be able to bring our vision and creations to life for you all the see.
Paper comes from trees, which have many important functions as well as being a habitat for birds and other wildlife. Trees form one of the biggest carbon stores on the planet, housing CO2 they draw from the atmosphere and preventing climate warming.
In 2022 we are going to take action to offset the cost to the environment that results from our use of this wonderful natural resource, and plant more than enough trees to cover our paper use.
We have teamed up with the wonderful team at Plant 1 Cornwall to plant trees in Cornish soil. We have committed to funding the planting of at least a 144 trees that will contribute to creating habitat that benefits native wildlife and keeps Cornwall a green and special land.
Britain was once a wooded isle, with over 98% of the land covered in trees. But now only 2% of that ancient wild wood survives. Cultural amnesia means we have forgotten our woodland past but our fats are linked; ensuring the survival of our woodlands and trees is imperative to our future.
As part of our Plant A Tree Pledge, we will be asking our lovely customers if they want to get involved with us and donate to Cornish tree planting campaign to boost the numbers of new trees being grown in the Duchy. This way our customers can offset their own orders carbon footprint by planting a tree that will stand for years to come.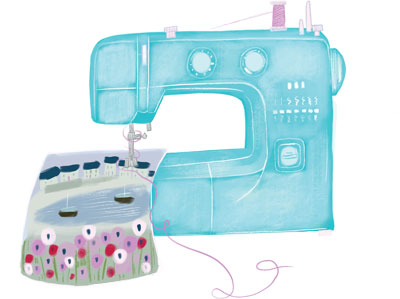 Suppliers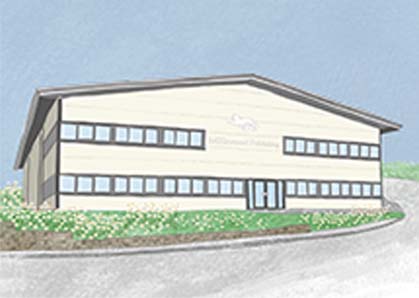 Head Office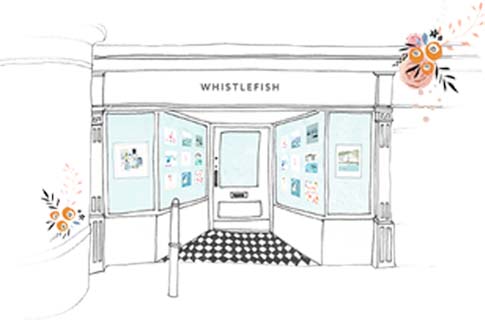 Shops
Nobody's perfect… but we are trying!
Whilst we always try our best to source and produce all of our products as ethically as possible, with the majority of our suppliers based right here in the South West, some of our long standing products do not yet fit into our Green Matters ethos. We are committed to working towards a way where every product produced by Whistlefish is done in sustainable manner.
That being said, a lot of what we receive from our network of suppliers has excellent sustainable credentials and this is something that forms a huge part of the decision making process when we are looking to source new and exciting items for our stores and website.
Paper Goods
All of our paper is 100% recycled, with the original paper stock being sourced from sustainable forests in the Europe and the USA.
Our main paper supplier has an environmental policy that's goal is to only sell papers produced by manufacturers supporting responsible forestry practise. They are committed to preventing pollution, reducing waste and ensuring that wherever practical, measures are implemented to product and preserve natural habitats, flora and fauna.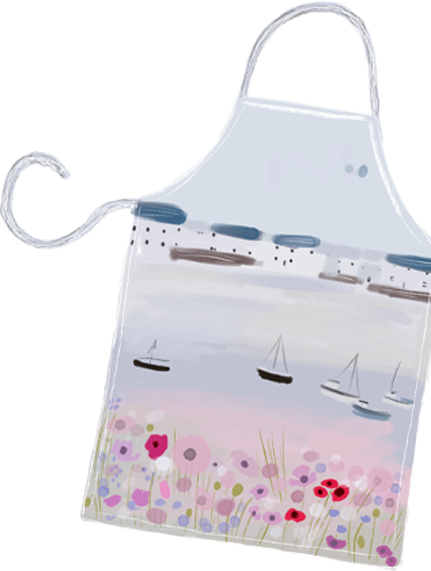 "Our juco jute bags are made from organic jute & cotton"
Textile Products
We source our tea towels, bags and aprons from a number of different suppliers and the vast majority are made right here in the UK. This helps cut down the carbon footprint of these products by ensuring that they are not being shipped thousands of miles before arriving with us.
Our range of jute bags are all made from a mixture of organic cotton and jute fibres. Juco brings together the tighter weave of a cotton bag and the hard-waring durability found in traditional jute bags. The result is smooth to the touch and can take much more detail from a printing perspective. Juco also has a longer lifespan and most importantly, is environmentally-friendly.
The inks used for our printed textiles are water based and contain no Azos (nasty synthetic compounds). The products are digitally printed which greatly reduces the water and chemical usage for their production.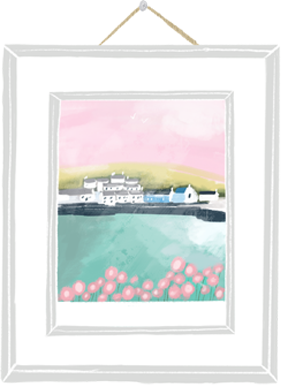 Art Frames & Canvas
We believe that local production is hugely important not just to the environment but also the local economy. Providing jobs to skilled framers in Cornwall, our framed prints and canvases are all produced in our Cornish studio, keeping carbon footprint low. Alongside this, we work with our suppliers to ensure that the timber lumbered by their own supply chain is always done so in compliance with sustainable forestry policies and that the wood that we receive is 100% recyclable.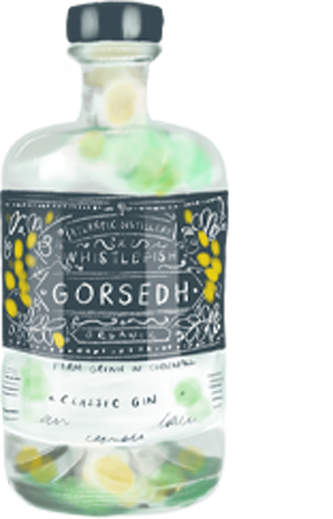 Gin
Our partner in production of our Whistlefish gin, Atlantic Distillery, are the only soil association certified producer of gin in Cornwall. All of the botanicals that come together to bring the gorgeous flavour of our gin to life are all grown locally on the farm here in Cornwall. This super local production is fantastic for minimising the carbon footprint of this delicious gin and is topped off by the fact the 70cl bottle has been made from 100% recycled glass.
Chocolate
Our scrumptious chocolate is locally produced on a classic Cornish farm, nestled in hills and valleys between Newquay and Truro. Our supplier has a rich diary history in Cornwall and always uses local ingredients wherever possible when making their delightful delicious chocolate.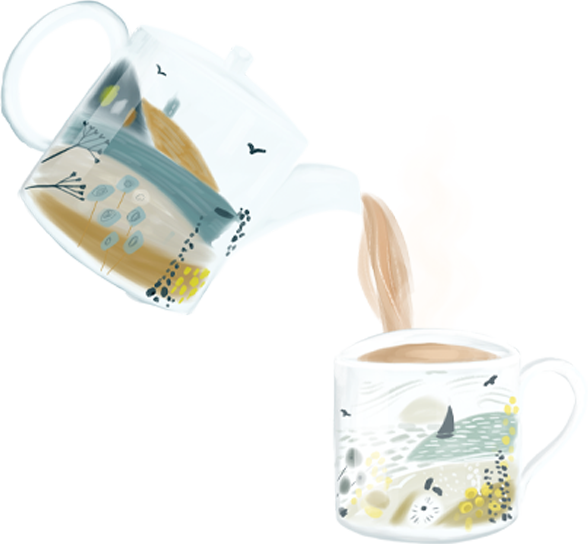 "The clay in our china is sustainable from approved areas"
Ceramics
Our mugs and tableware are all made here in the UK and our supplier has a number of green initiatives, such as a paperless office and green procurement that dovetail nicely with our own Green Matters commitments. They also run a cycle to work scheme and encourage car sharing, whilst also using a local transport company to keep transport miles to a minimum.
The clay that is used for our china mugs is sustainably sourced from eco-approved quarries and all our suppliers waste material is recycled.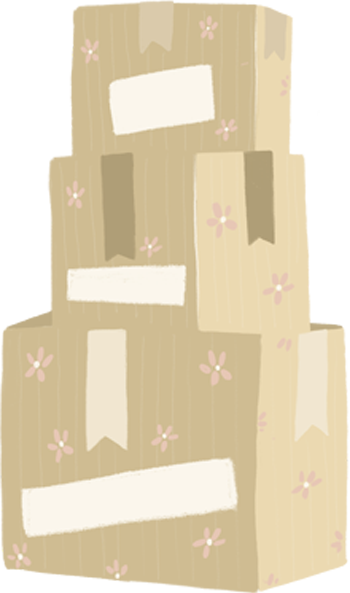 Our Cornish HQ, which incorporates our framing factory, was purposely built for us and the specifications for the building are in line with an 'Excellent' BREEM rating. BREEM is the world's leading sustainability assessment for buildings and recognises and reflects the value in higher performing assets across the built environment lifecycle, from new construction to in-use and refurbishment.
Our Redruth Head Office has a large section of solar panels on the roof, which power our factory and offices and saving tonnes of carbon every year.
We use movement sensors across the building to automatically switch lights on and off, ensuring energy is not wasted in sections that are not being used at points in the day.
We maximise natural ventilation and daylight, and limit heat loss through insulation.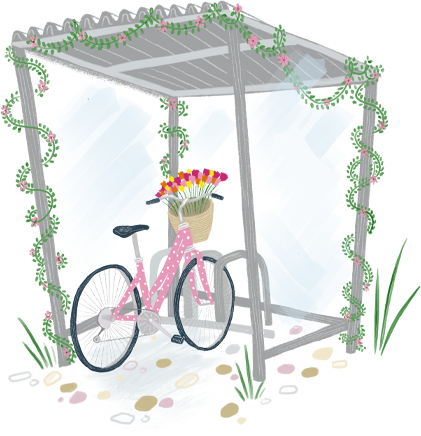 We are very keen to ensure all recyclable waste in the building is processed in the correct manner and to this end, we have multi-product recycling bins positioned around the building in key positions such as the offices, kitchens and then larger recycling bins in the car park.
Outside of our HQ we have a line a trees overlooking our car park and we have installed bird boxes in them to encourage nature to flourish.
We have also planted wildflowers in the grass banks that flank our building, which grow into a spring and summer meadow that not only looks beautiful, but also provides a wonderful habitat for all manner of insects and wildlife.
We encourage our employees to car share and cycle to work wherever possible and we have ensured that we have a large bike shed on site, next to picnic tables which our lovely staff use when the sun is shining!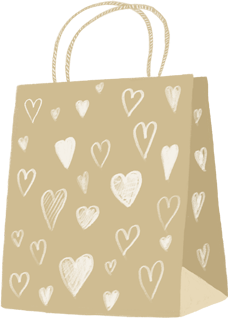 We have 12 galleries and an ice cream parlour in our portfolio of retail outlets and whilst each of them has its own quirks and intricacies, we always try to implement sustainable policies and practises in every one of our locations.
During 2022, as we revamp the interiors of our South West stores, Green Matters will be at the heart of the changes we make. This will include migrating our current plastic card and gift display stands to an alternative wooden solution. This is just part of our move to using all natural materials to dress our stores.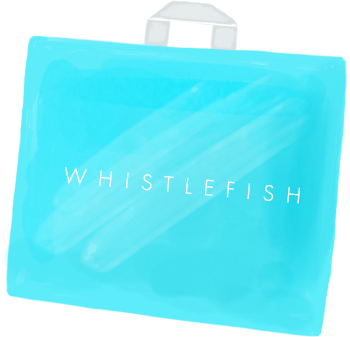 We also ensure that the products that are used exclusively in our stores are provided by suppliers who share our own environmental thought processes.
An example of this is our plastic carriers are produced in a facility where 40% of their energy is renewable and the carrier bags themselves are made from recycled plastic bottles, which are in turn all 100% recyclable.
Our paper carrier bags are also 100% recyclable and they are printed with water based inks.