Aqua Duck humorous greeting card by Gerry Plumb. This funny card is part of a unique collection by Gerry that is suitable for any occasion. The design is sure to make the recipient laugh and the superb quality of this card makes a true gift in itself.
Aqua Duck Card by Gerry Plumb
Blank inside for a personal message
Square - 158 x 158 mm
Printed in the UK - FSC certified
Individually packaged with pearl envelope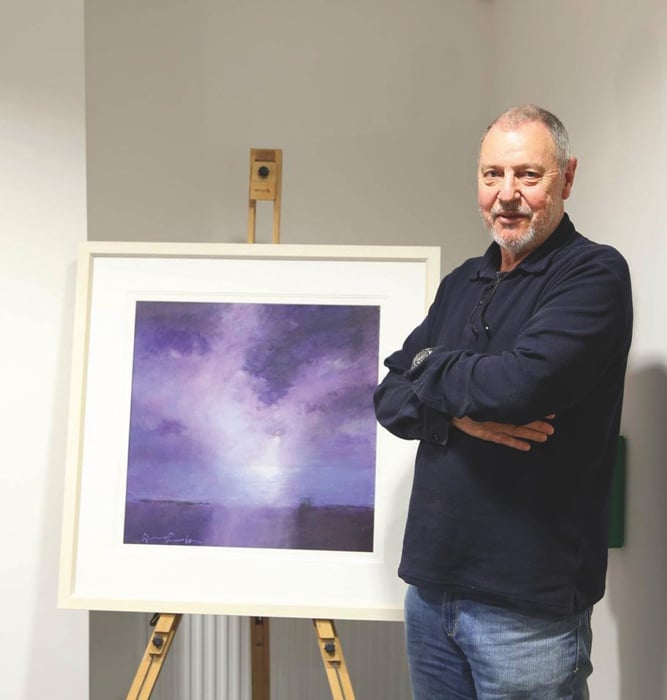 Gerry Plumb is a firm favourite. A Lifelong fascination with the sea and many sailing trips to the West Country eventually tempted him to settle in a 17th Century Water Mill in the very far west of Cornwall. Gerry has the most remarkable ability to translate great humour into fabulous artwork.
Another card to bring a big smile to my face
Lovely funny card, great quality and value.
So wonderfully funny. Very clever
We love these humour cards by this artist and have some framed. I have also sent many to friends from the range. So clever and always make me smile. Well done.
We often send this as an anniversary card as its different from the norm
I have recently bought a number of cards from Whistlefish on-line and am delighted with the quality of the cards, so much so that I put in another ordera few days later. They took a few days to reach me on both occasions but each time I received a few card as an apology which was unexpected. Excellent choice of cards and very good customer service. WIll certainly buy more and recommend to friends.
A funny card for a friend who is very fond on ducks
Just what I was looking for , to make recipient smile.....like all your other cards.... well made and good quality
Excellent quality and value
Whistlefish cards are good quality, excellent value and a good range of designs. This is a re-order
HIS ONE IS JUST SO GOOD GERRY PLUMBS HUMOUR IS JUST GREAT HS PLAY ON WORDS IS JUST GENIUS