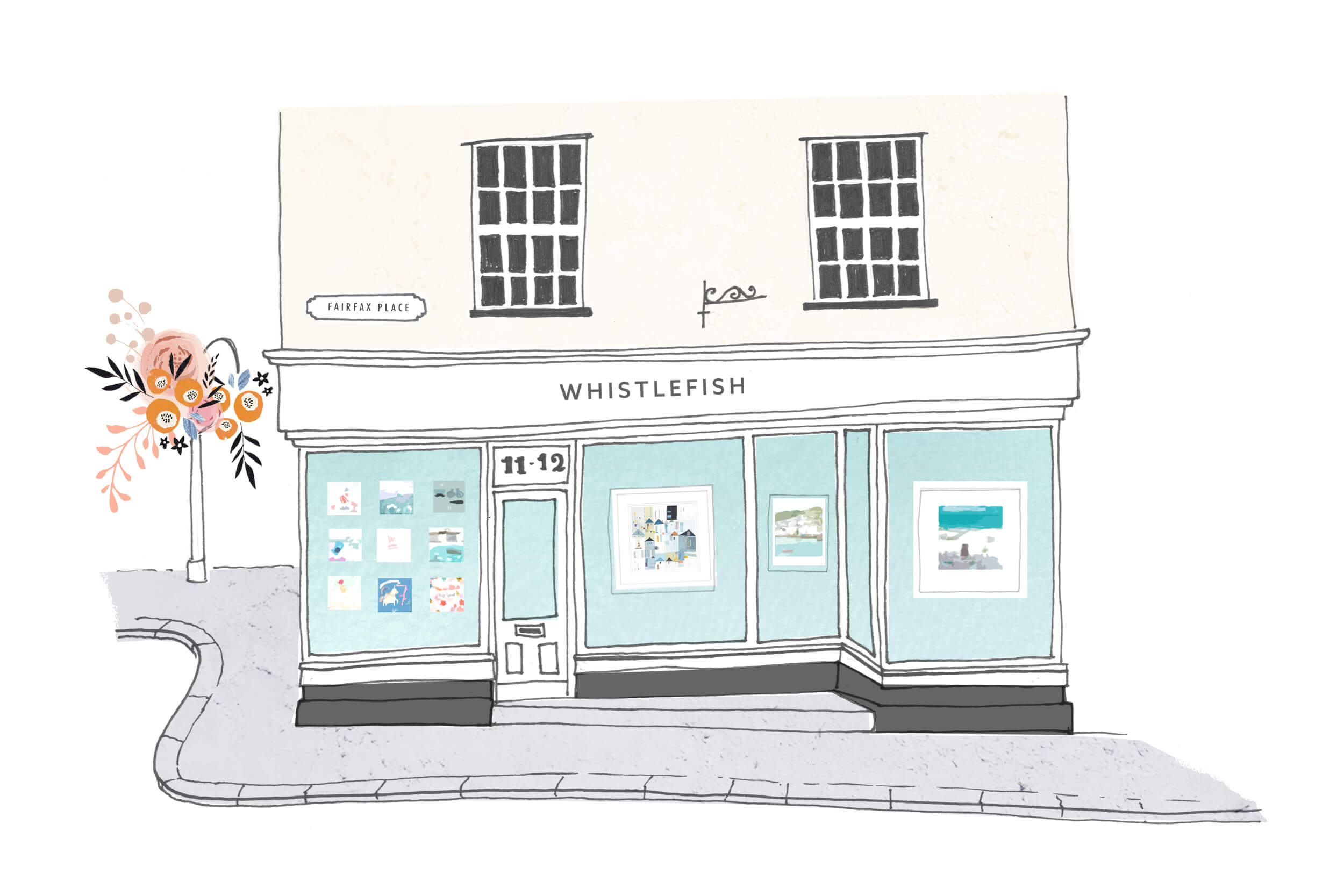 Dartmouth Gallery
Location
Whistlefish, 11-12 Fairfax Place, Dartmouth, Devon, TQ6 9AD
View on map
Opening times
Monday

09:00 to 17:30

Tuesday

09:00 to 17:30

Wednesday

09:00 to 17:30

Thursday

09:00 to 17:30

Friday

09:00 to 17:30

Saturday

Today

09:00 to 17:30

Sunday

09:00 to 17:30
Come and visit our fantastic art gallery in Dartmouth.
Featuring a full length card wall with a huge variety of occasions and designs, beautiful local artwork and lots of gifts we've got something for everybody.
We're located on Fairfax Street which is a minutes walk from the river Dart.
Before the building became one of our galleries it was a bookshop for 60 years, called Harbour Bookshop. The bookshop was owned by Christopher Robin Milne, you may recognise his name from the Winnie the Pooh children's books.
Christopher Robin Milne is indeed the same Christopher Robin from the books, his father AA Milne wrote the books based on the adventures of Christopher and his teddy bear.
Christopher Robin Milne founded and ran the bookshop from 1951 until he retired in 1983.
Set in a picturesque location on the River Dart, Dartmouth is a town steeped in history, and surrounded by the stunning South Devon countryside.
The River Dart which runs from Dartmoor and ends up at the coast in Dartmouth, is teaming with natural wildlife, including birds, seals and even the occasional dolphin. As natures playground, it is the perfect spot to try kayaking, standup paddle boarding, or something less active, like fishing or crabbing.
The town itself is brimming with ancient buildings that all have their own stories to tell.
The small naval port of Dartmouth has played an important role in the UK's nautical history. A deep-water port for sailing vessels, it was used as the sailing point for the Crusades and was where the Mayflower moored up in 1620 as the Pilgrim Fathers made their way from Southampton to America on their voyage to discover the New World.  
Around Dartmouth and its surrounding hills, you will find stunning vistas, views to take your breath away and even some beguiling landscapes that have inspired artists for centuries, including the great JMW Turner.
01209 314908
info@whistlefish.com
Cards
Art
Wrapping Paper
Gifts
Frames
Products featuring Dartmouth