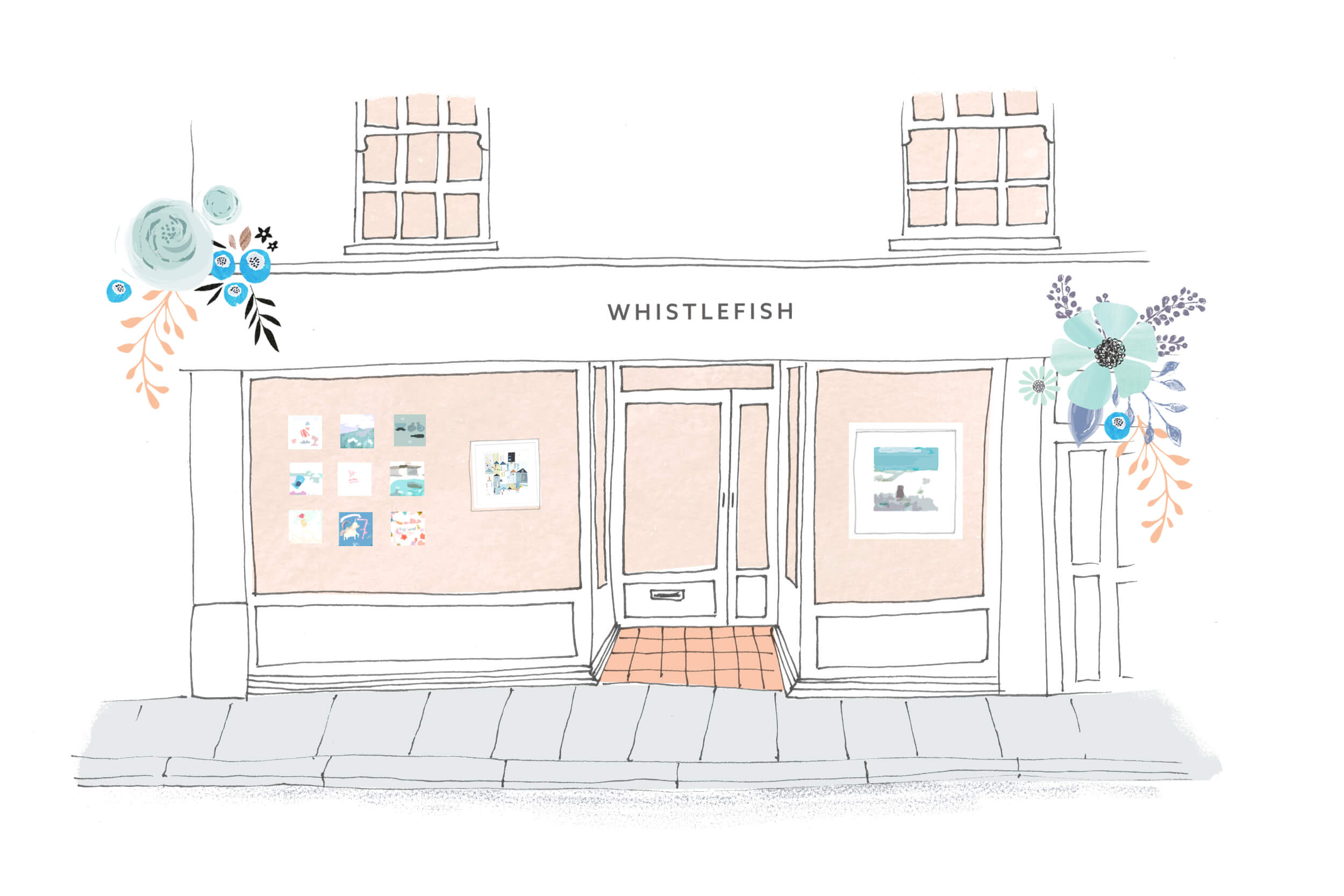 Truro Gallery
Location
Whistlefish, 7 River Street, Truro, Cornwall, TR1 2SQ
View on map
Opening times
Monday

09:00 to 17:30

Tuesday

09:00 to 17:30

Wednesday

09:00 to 17:30

Thursday

09:00 to 17:30

Friday

09:00 to 17:30

Saturday

Today

09:00 to 17:30

Sunday

10:00 to 16:00
With an array of beautiful and colourful artwork our Whistlefish Art Gallery in Truro is a place of calm and tranquility amongst the hustle and bustle of the high street.
Step in side to browse our collection of beautiful, yet affordable artwork including framed prints and canvases. There is always the opportunity to pick up something unique as we often showcase original artwork from well known local and national artists.
If you are looking for inspirational greeting cards then you will be spoilt for choice. We stock a large collection of Whistlefish cards for every collection and relation. These are unique and stylish cards that feature handpicked designs from a selection of artists and designers.
The name Truro is claimed to come from the Cornish word 'Tri-ver' which means three rivers. The Collins English Dictionary defines Truro as 'the administrative centre of Cornwall.'
Truro, the UK's most Southerly city is a vibrant centre of shopping, culture and impressive architecture right in the heart of Cornwall.
The city is famous for its ancient, cobbled and narrow streets with a range of stunning architecture featuring Gothic and Georgian styles. It gained the city status in 1877, but the building of the cathedral didn't begin until three years later. Truro's location allows visitors to only ever be a short drive to the heritage coast, surrounding countryside and idyllic villages. 
Truro Cathedral sits in the city centre with its impressive gothic towers dominating the skyline. In its shadow, a warren of compact streets are home to an impressive array of independent traders. From boutiques to bookshops and designer interiors to delicatessens, this great little city offers a unique shopping experience. The café culture is pretty impressive too, with hip coffee houses, artisan ice creameries and cocktail bars dotted across the centre.
Within easy reach of Truro are many of the beaches, particularly on the Cornish Riviera, and the lovely Roseland Peninsula. Its position and excellent transport links make it a good base for exploring the rest of Cornwall.
01209 314908
info@whistlefish.com
Greeting Cards
Art Prints
Original Art
Wrapping Paper
Gifts
Frames