Among The Sea Pinks art greeting card by Hannah Cole. This is one of our most popular cards ever. Design captures a beautiful coastal scene with a dog and sea pink flowers in the foreground. The original artwork was painted with acrylics. This is a card that is suitable for any occasion. The inside is blank so you can add a personal message.
Among the Sea Pinks Card by Hannah Cole
Blank inside for a personal message
Square - 158 x 158 mm
Printed in the UK - FSC certified
Individually packaged with pearl envelope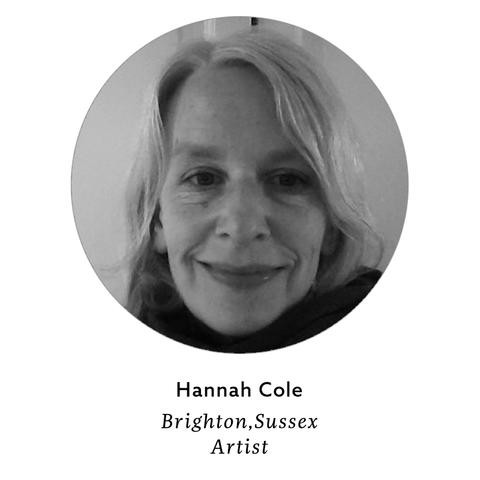 Hannah grew up in North Devon, and is now based in Brighton.
She graduated from the University of Brighton in 1994 with a degree in Illustration, and worked in illustration for several years, before starting to exhibit her paintings in their own right.
Amazing cards, value and service
Love this card, excellent quality as always, beautiful, calming design
I love Whistlefish cards and this one is a beauty. Great quality, colours and amazing value
Pretty card, good quality card.
I love beaches, dogs and thrift so this is perfect for me. It's a pity I will be giving it to someone else.
I love this card. It reminded me of a day out spent with a friend so I sent it to her for her birthday.
Takes me back to Cornwall with our fur baby every time I see this card. Beautiful pic and as always, top quality
Lovely colours - turquoise sea and pale sand
living just about as far from the sea as is possible in England and with a dog who loves the sea, this card captures our (wistful) thoughts perfectly and and in an invocative way. Love it
Beautiful art work, lovely colours, a versatile card, lovely.
I've bought this card before from a shop. It's such a lovely scene.
I absolutely love Whistlefish cards and this is no exception, fond memories of a dog looking out to sea. Wish the cards didn't come wrapped in plastic though, Whistlefish please scrap the plastic, or give customers the choice?
Beautiful colours and makes me think of peaceful times spent on the beach.