Blue Poppies & Sweetpeas Floral Card
Blue Poppies & Sweetpeas Floral Card by Jess Trotman
Blank inside for your personal message
Square - 158 x 158 mm
Printed in the UK - FSC certified
Individually packaged with white envelope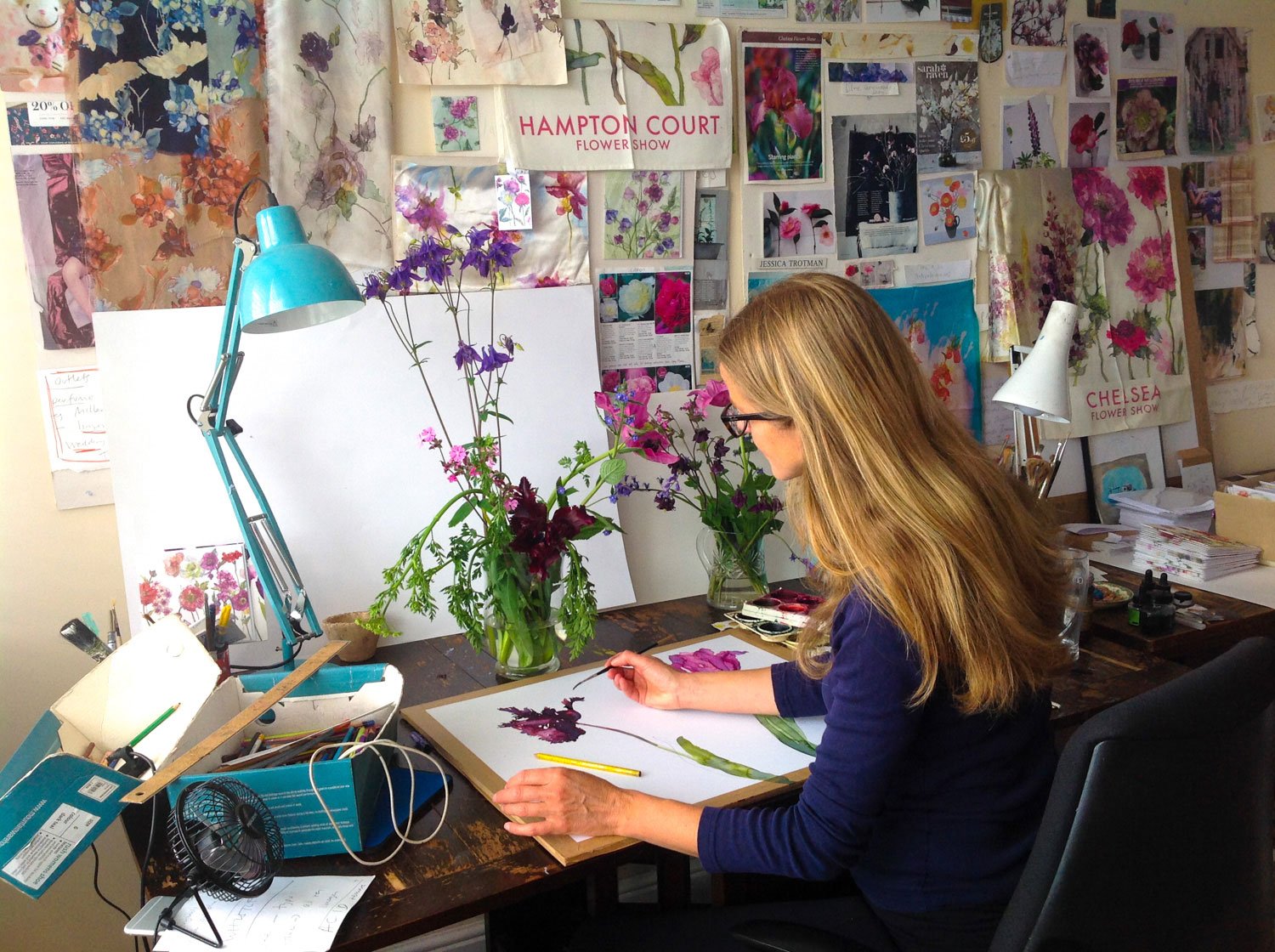 Born in Devon in 1970 and brought up in a small village next to the river Tavy,  Jess was immersed in nature from a young age.
Jess studied Textile design at Falmouth and then Winchester school of Art graduating in 1992 with a BA hons .
High quality printing on good quality card. Good colour match to website.
Absolutely love this product. It is of such high quality and value. I will buy more as gifts. Highly recommended
Beautiful card and great value for money.
Super colours and art work , can use for loads of reasons .
Pretty card, beautifully coloured and good for any occasion.
Only to say that in my view these floral cards are in a class of their own in my estimation. I am a keen gardener but no artist. However, I live in a village where many of my friends are artistic so I think some appreciation of art has rubbed off on me! Please don't remove them from the range.
Beautiful card, lovely paper
So pretty and perfect for all occasions
Another lovely card, gorgeous colours
Unusual combination of flowers,but still a lovely card.