Any 10 for £10
Free delivery on Card, Wrap & Gift orders £25+
A very simple but evocative design, this charming card by Hannah Cole really gives you a feeling of a windy day on a Cornish coast. You can almost hear the waves crashing, can't you? An ideal card for any occasion and for someone who loves the sea
Breakers Art Card by Hannah Cole
Blank inside for a personal message
Square - 158 x 158 mm
Printed in the UK - FSC certified
Individually packaged with white envelope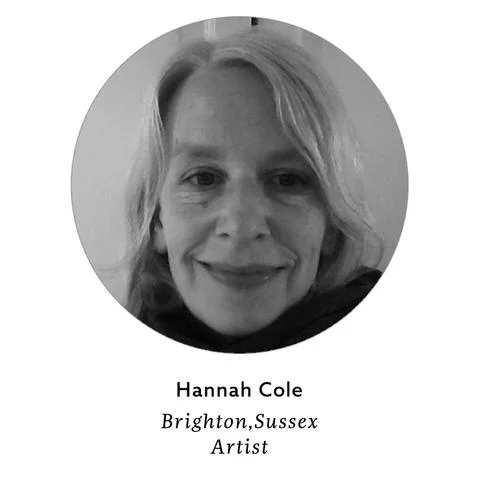 Hannah is inspired by her frequent travels to the West Country, as well as the everyday seaside walks around Brighton and beyond. Her paintings depict the charm of Cornish harbours and bring back happy memories of beachside holidays.
All Whistlefish cards are first class will not comment on each purchased as ALL ARE GOOD VALUE
Absolutely delighted with these card designs, purchased a selection of these cards by the same artist & everyone comments on how lovely they are.
The picture on this card and similar ones by the same artist are great fun, beautifully crafted, very amusing and very good value for money. I bought a number from the same artist, who seems to have a wonderful sense of humour and is able to capture the amusing behaviour of humans and pets at the British sea side brilliantly.
All your cards are excellent value, good quality and very flexible for various uses. Very pleased. Have purchased from you before and definitely will again.
Lovely quality, used for a picture.
This card is so colourful with all the beautiful flowers, the dear friend I sent it to really loved it and said she wants to get some more of them, so I will give her name and email address.
This design is soft pastel shades, evoking memories of quiet moments in a beautiful place. Also, the dog sitting, without any people there, looking across the gentle ocean, is peacefully quiet and a gentle breeze.
Beautifully designed card which you could send at anytime
a lovely card would be a delight to receive
This whole range of cards is simply beautiful and they always bring joy to their recipients
I love all of Hannah Cole's work. I bought 12 cards for £10 which is excellent value and very good quality.
Love the simplicity of all the cards
I love this card, the card itself is very good quality and the picture is just gorgeous, beautiful design and colours, you can almost smell the sea air
Wistful and thoughtful. Beautiful artwork.
Such a beautiful card! For a friend who lives by the sea, has a dog that looks a lot like this, and to go with the gift of agapanthus.
I have recently bought a lot of cards from Whistlefish - far too many to review individually. They are all wonderful - each and every one of them. I bought cards for several different occasions. I am so impressed with the quality and designs as well as the value that I shall continue to purchase for as long as I am able. I recommend 100% - you will not be disappointed.
Lovely artwork. Good quality card
All cards from whistlefish are excellent