Free delivery on Card, Wrap & Gift orders £25+
A very simple but evocative design, this charming card by Hannah Cole really gives you a feeling of a windy day on a Cornish coast. You can almost hear the waves crashing, can't you? An ideal card for any occasion and for someone who loves the sea
Breakers Art Card by Hannah Cole
Blank inside for a personal message
Square - 158 x 158 mm
Printed in the UK - FSC certified
Individually packaged with white envelope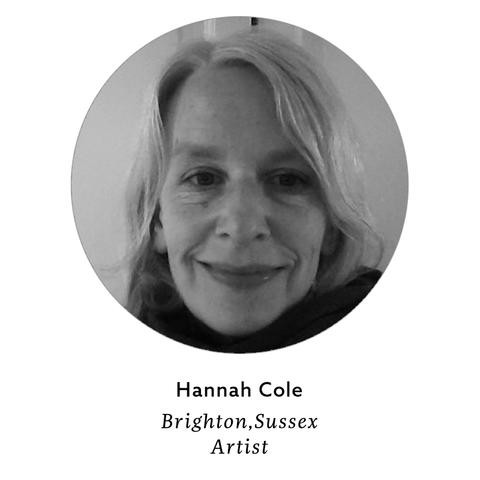 Hannah grew up in North Devon, and is now based in Brighton.
She graduated from the University of Brighton in 1994 with a degree in Illustration, and worked in illustration for several years, before starting to exhibit her paintings in their own right.
I have recently bought a lot of cards from Whistlefish - far too many to review individually. They are all wonderful - each and every one of them. I bought cards for several different occasions. I am so impressed with the quality and designs as well as the value that I shall continue to purchase for as long as I am able. I recommend 100% - you will not be disappointed.
Lovely artwork. Good quality card
All cards from whistlefish are excellent
Great as are all the cards I bought.
I love Whistlefish cards and this one is a beauty. Great quality, colours and amazing value
I love to send cards to people who have hard times, have lost someone they love of precious ones are ill, this picture shows how it feels like to be seeking answers in the beyond, beyond the horizon
Captures the sea beautifully. You can almost smell the ocean.
Good quality card at a knockdown price, I love these cards .
Lovely, good quality cards. Quick delivery and good communication.
Haven't used this yet, but had in mind for a general greeting card as I like to write letters in greeting cards as it is an added bonus to have a lovely image on it. These cards are such amazing quality and lovely to write inside. Recipients have loved the Whistlefish cards that I've sent, and I have to say that I am addicted to buying them!
Beautiful cards as always. I have bought several of these some of which I think I will frame! Thank you
I love the art work on all the cards i have ordered and always like a good supply in my desk drawer because the designs also lend themselves to all sorts of situations.
very original and will do for male or female
Beautiful Blank cards. Ideal for any occasion, Birthdays, Thank you or Celebration.. I've bought these stunning designs to keep in my desk at work for all the upcoming Birthdays. Well done WhistleFish for your brilliant website and amazing selection
Lovely design. Sent to cousin's daughter in California as a birthday card. Very appropriate.
These pictures of the little dog totally sum up my dog, I have so many photos of her like this! Just love it x
Another Hannah Cole card and I have a friend who will absolutely love this for her birthday.
I love this card, in fact all are a lovely quality but I wish there was a category system when making choices.. it just takes soo long to find the right selection
This is just one card within my first delivery of Whistlefish. To say I am delighted is an understatement. All the cards are much better than illustrated and the quality is fantastic. No longer will I be going to a card shop.
Card, Wrap & Gift orders greater than £25 will be delivered free to UK addresses. If the value of your order is less you will be charged £3.50.
Prints & Card Frame orders greater than £150 will be delivered free to UK addresses. If the value of your order is less you will be charged £5.00.
Framed Prints & Canvas orders are only available to be delivered to UK addresses and the shipping fee is £9.95.
Gift Sets & Hampers will incur a £9.95 delivery charge.
For more information about our delivery options please click here.
We want you to be happy with everything you purchase from us. If you are not happy you can return most items within thirty days of receipt as long as it is unused and in its original packaging.
We will be happy for you to exchange the item for a full refund. We are unable to refund any return postage charges and an exchange will incur an extra delivery charge.
For more information please click here.