New
Buy one get one half price
St Elmo's Fire Large framed Print
SKU: IC290F
Free delivery on this product
This bold representation of a natural phenomenon is perfect as a centre piece in a space that needs an boost of colour. The soft blending of red and yellow tones of the water with the greys of the sky, creates a fluid yet striking effect on the eye, carrying the viewer into a mesmerising scene.
Orientation Portrait
Finished Size 795 x 575 mm
Image Size 430 x 650 mm
Mount/Glass Size 760 x 540
Frame colour: White
Printed and Framed in Cornwall
Giclee printing for exceptionally clear art with superb colour and depth
Arrives ready to hang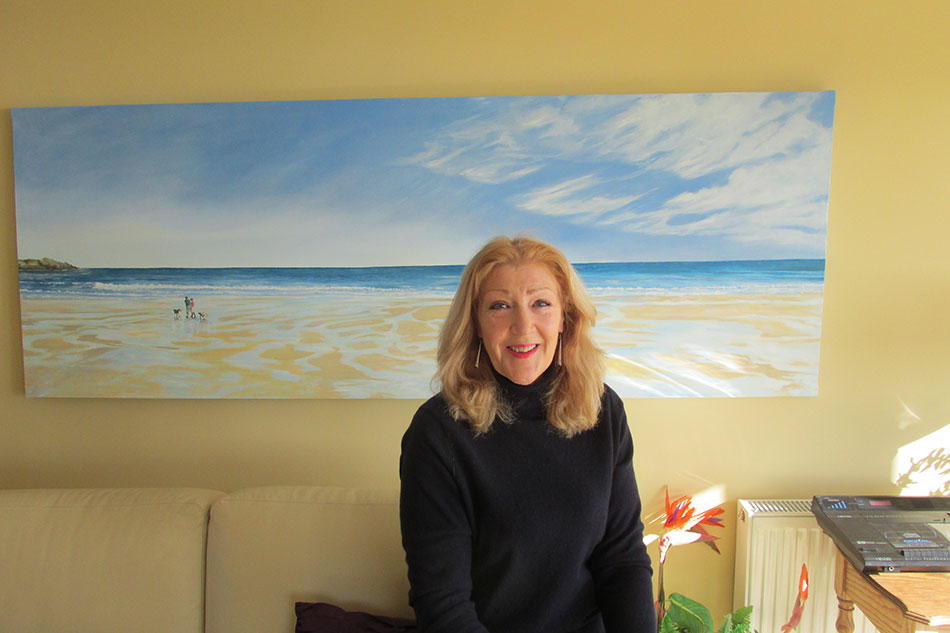 Iris Clelford went to art school in Birmingham, but now lives and paints in Cornwall. Iris was taught to handle oils in the fashion of the old masters, and her love for the medium hasn't diminished in 40 years.
No reviews yet, check back soon!