Buy one get one half price
The Lizard Point
SKU: GH08F
Free delivery on this product
This item will be handmade in our workshop.
Usually despatched within 7-10 working days.
The Lizard Point Framed Print by Georgie Harrison
Landscape orientation
Image size: 453 x 335 mm
Mounted size: 584 x 457 mm
Framed size: 615 x 490 mm
Hand framed in white wood
Arrives ready to hang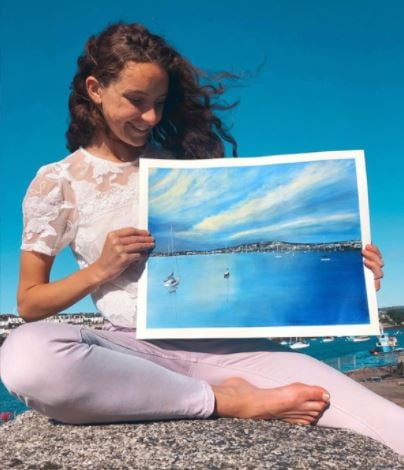 Georgie's beautiful artwork showcases Cornwall's natural and stunning coastline. 'Arty Genes' run through her family and Georgie's parents tell her stories of having her in her cot as a child on exhibition stands.
No reviews yet, check back soon!