This subtle and funny greetings card is the perfect way for you to spread a little cheer to your loved ones and show them that you're thinking of them. Beautifully rendered with just a dash of dark humour, this card is perfect for those who have a devilish sense of fun and simply love to laugh!
Enigma Variations Art Card by Gerry Plumb
Suitable for any occasion
Blank inside for your personal message
Square - 158 x 158 mm
Printed in the UK - FSC certified
Individually packaged with white envelope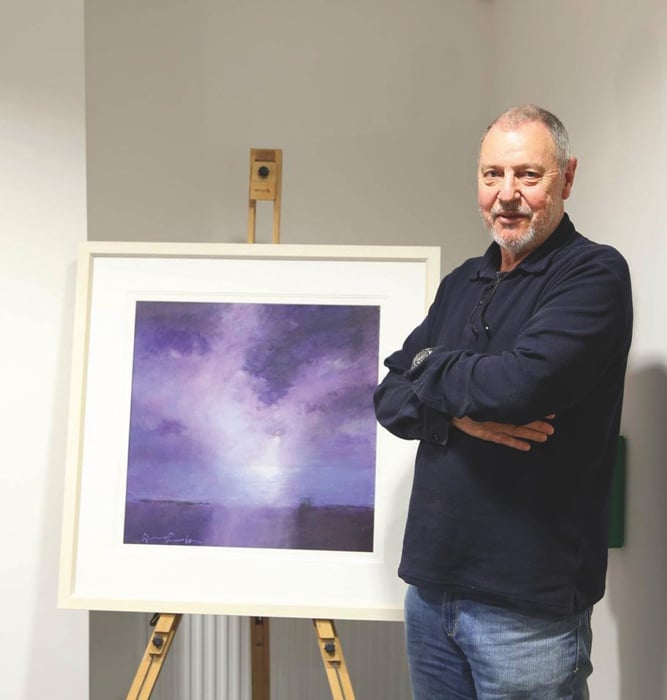 Gerry Plumb is a firm favourite. A Lifelong fascination with the sea and many sailing trips to the West Country eventually tempted him to settle in a 17th Century Water Mill in the very far west of Cornwall. Gerry has the most remarkable ability to translate great humour into fabulous artwork.
As with all of the cards I buy from Whistlefish, just brilliant. Cards are all of high quality, extremely reasonably priced and delivered swiftly. Thank you Whistlefish, you're just great!
This card really makes me smile, love the artwork and the looks on the dogs faces. Super card.
Cute card especially for dog lovers.
Love it great for animals lovers
Good value, great service.
Love Garry plumb cards always look forward to new ones
Lovely for my family of dog lovers!
A rare thing, card suitable for a man. Especially fun for anyone with musical interests. Nice humour
Oh well. That is dogs for you!
An amusing card. The dogs' faces are very expressive so this is a card for dog lovers.
Great as an anniversary card.
So expressive! Just the card to send to the right friend!
Humorous cards are excellent and good value for money, suitable for most occasions
Brilliant understated humour.. great quality paper, great price