Free delivery on Card, Wrap & Gift orders £25+
Lamb-O-Ghini humorous greeting card by Gerry Plumb. This funny card is part of a unique collection by Gerry that is suitable for any occasion. The design is sure to make the recipient laugh and the superb quality of this card makes a true gift in itself.
Lamb-O-Ghini Card by Gerry Plumb
Blank inside for a personal message
Square - 158 x 158 mm
Printed in the UK - FSC certified
Individually packaged with white envelope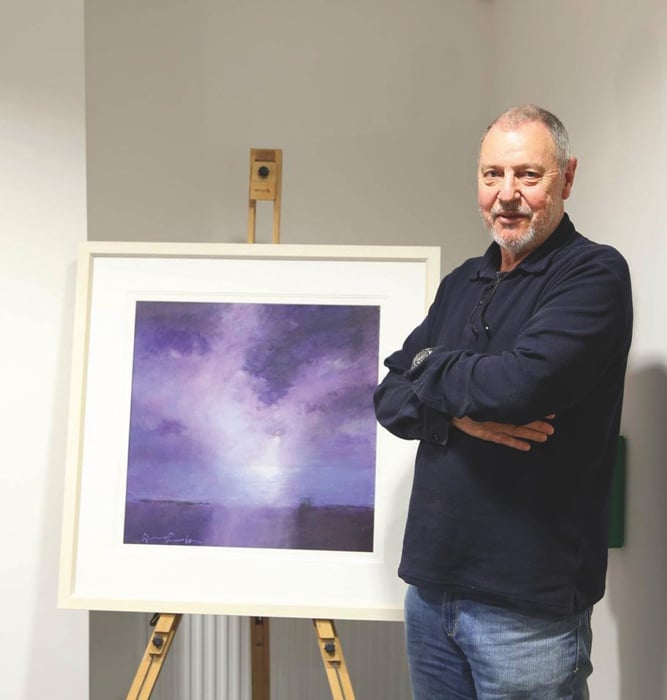 Gerry Plumb is a firm favourite. A Lifelong fascination with the sea and many sailing trips to the West Country eventually tempted him to settle in a 17th Century Water Mill in the very far west of Cornwall. Gerry has the most remarkable ability to translate great humour into fabulous artwork.
Made our car mad friend laugh.
Great to find a humourous card for a male that doesn't have sport or beer on it!
Friend loved this card, made him smile.
AS ALWAYS ALL THE CARDS FROM WHISTLEFISH ARE SUCH A GOOD QUALITY AND GREAT VALUE AD DELIVERED QUICKLY AND SAFELY THANKS SO MUCH JO
Fun for adults & children .
What a fun card, really made me smile. Great design and artwork...will definitely buy more.
Grandson has high hopes of owning such a car one day! He loved this card
Excellent quality great card for a man
Funny without being rude, a rare quality
I rarely buy amusing cards but this one the one below made me smile
What would you like to do? Here are some ideas of what to tell us about your project (300 words) What you like to do - 103 words The purpose of this project is to create and deliver a city-wide conference called 'Bringing Plymouth Together' Solutions to Isolation and Loneliness. The conference will be a day event that will attract between 100-200 people from the public, community sector and the general public. The aim of the event is to raise awareness and reduce stereotyping of social isolation. The conference will also promote the services available in the city that help reduce isolation. The Conference will include representatives from City Council, Health and Social Care, Youth groups, schools, private businesses, Housing, University and volunteers from assorted organisations as well as interested individuals. What difference your project will make - 64 words The difference the event will make is to provide opportunity for attendees to have their say on how the city can improve its work on loneliness and isolation. This will happen through discussion groups, talks, Q&A panels and numerous opportunities to provide ideas. This will feed into an evaluation report that will make a difference to how the city tackles isolation and loneliness. How you will make people will know about it - 74 words The Social Isolation and Loneliness Forum was started in October 2019, since then we have formed a partnership with 20 organisations. We will use that network to promote the event across the city. Our partners like Plymouth City Council will also promote this event as will POP+ and Plymouth Community Homes. We already have significant backing from those organisations and interest from community groups from across Plymouth who want to help promote and attend. How you plan to learn from it and use the learning to shape future projects - 58 words This is a new event that will happen for the first time in the city. We are employing a freelance evaluation professional to record all elements of the event and create a formal evaluation report that will be used to inform future work on isolation and loneliness in the city and more importantly a second conference in 2022. How does your project meet at least one of the funding priorities? (150 words) Bring people together and build strong relationships in and across communities Improve the places and spaces that matter to communities Help more people to reach their potential, by supporting them at the earliest possible stage I recommend re-working your current response to focus on what the conference will do to meet one or more of the above priorities. You don't need to discuss future impact, but more about how the conference will bring people together to build strong relationships and impact the city for example How does your project involve the community? (200 words) What do we mean by community? THIS IS JUST ANOTHER GREAT EXAMPLE OF GERRY PLUMBS HUMOUR THAT ALWAYS MAKES YOU SMILE THANKS
Made me smile - always hard to find cards for men, this was perfect.
Lovely funny card, great quality and value.
Appropriate for car lovers. My daughter had forgotten to get a card, so I let her have this one.
Have sent this to all my car crazy friends!
Lovely card. Not wordy. Grandson will love it
Lovely card. Not wordy. Grandson will love it
Very witty...perfect for car lovers.